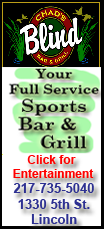 Obama on Tuesday planned to tick through some of the accomplishments at a meeting with grass-roots gay activists at the White House. His administration planned to announce Wednesday that the Labor Department would order businesses to extend unpaid leave for gay workers to care for newborns or loved ones.
The move, coming less than five months before November's congressional elections, seems likely to incite conservatives and Republicans who stood in lockstep against the Obama administration's earlier efforts to repeal a ban on gays and lesbians serving openly in the military. It also appears likely to be popular with loyal Democrats and organized labor.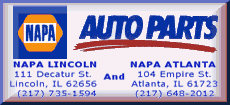 Just not with some gay activists, who long ago stopped giving Obama the benefit of a doubt.
"We still need laws passed that achieve what these minimal efforts attempt to do piecemeal," said Lane Hudson, a gay activist who last year interrupted Bill Clinton as he defended his administration's handling of gays and lesbians in the military.
"The little things that the Beltway crowd pays attention to -- and the White House uses to say 'We're making so much progress' -- that doesn't translate outside the Beltway," Hudson said.
The White House boasts a long list of accomplishments to tout during meetings with gay and lesbian organizations, but their reach is limited.
For instance, Obama signed a hate crimes bill into law, expanded benefits for partners of State Department employees and ended the ban on HIV-positive persons from visiting the United States. He referenced families with "two fathers" in his Father's Day proclamation last week and devoted 38 words of his State of the Union address to repealing "don't ask, don't tell," the ban on gays serving openly in the military.
"There've been some mixed signals from his staff from time to time, but at the end of the day we're on the path toward repeal," said Aubrey Sarvis, the executive director of the Servicemembers Legal Defense Network, which is trying to end the military ban.
"Initially, we saw the president and his team were a bit cautious and measured, I think in large part because they didn't want to repeat the mistakes of the Clinton administration. That was understandable. But we're long past that," he said.
There's reason for the frustration.
Obama's campaign pledged to repeal "don't ask, don't tell," yet that goal remains years away. His Justice Department invoked incest in a legal brief defending the traditional definition of marriage, prompting some gay donors last year to boycott the Democratic National Committee. And just last week, a committee at his Health and Human Services Department recommended the nation retain its policy barring gay men from donating blood.
"Two wars, a financial crisis, now an oil spill, plus a fundamental unwillingness to act boldly on gay rights, have rendered Obama agenda-less on this issue," said Richard Socarides, who advised Clinton on gay policies.