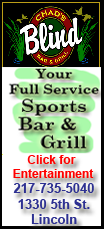 After being shut out and heavily doubted in their openers, the Portuguese and Spaniards were dominant Monday. Portugal routed North Korea 7-0, knocking the Asian team out of the tournament, and Spain got back on track with a 2-0 win over Honduras.
The 2006 World Cup semifinalist Portuguese finally got a goal from Cristiano Ronaldo in the romp in Cape Town. It was the Real Madrid winger's first goal for his country in two years of competitive games.
"It was important for him to score," coach Carlos Queiroz said.
Portugal was held to a 0-0 draw by Ivory Coast in its opening Group G match, but the goals poured forth on Monday.
Raul Meireles gave the Portuguese a 1-0 halftime lead, and Tiago added two in the second half to complement Ronaldo's score and those from Simao Sabrosa, Hugo Almeida and Liedson.
"It was a great day for Portugal and Portuguese football," Queiroz said. "The players are really happy with the way they played, the attitude for the game, the beautiful football, the beautiful goals."
Portugal still has to play Brazil to get into the round of 16. The five-time champions have already qualified.
The 7-0 score was the most one-sided World Cup match since Germany beat Saudi Arabia 8-0 at the 2002 tournament in South Korea and Japan.
Spain got its win of the tournament at Ellis Park, but it was Chile that moved into first place in Group H with six points by beating 10-man Switzerland 1-0.
David Villa took care of the offense against the Hondurans, scoring in the 17th and 51st minutes.
Villa, who has five career World Cup goals for his country, had a chance for a hat trick in the 62nd minute, but his penalty kick went wide of the right post with the goalkeeper diving in the opposite direction.