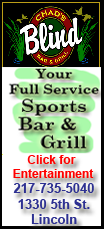 NASCAR said Parks passed away at his home Sunday morning in Atlanta. Parks, who was confined to a wheelchair, attended a reception May 20 for the induction of the inaugural Hall of Fame class and was warmly received throughout the industry that evening.
"It was good for the industry and so many current fans to see the man in person," NASCAR president Mike Helton said at Infineon Raceway, site of Sunday's race. Helton called Parks "the heart and soul or the spirit that got NASCAR started."
Parks was the last living member of the group of men who created NASCAR in 1947 during a meeting at the Streamline Hotel in Daytona Beach, Fla. He fielded the car that Red Byron drove to the inaugural Cup Series championship in 1949, NASCAR's first season of competition.
"Raymond was instrumental in the creation of NASCAR as a participant in the historic meeting at the Streamline Hotel in Daytona Beach," NASCAR chairman Brian France said. "Raymond is a giant in the history of NASCAR and will always be remembered for his dedication to NASCAR."
Born in Dawsonville, Ga., in 1914, Parks left home when he was 14 years old and began running moonshine, which earned him a nine-month stint in the federal penitentiary in Chillicothe, Ohio, from 1936 to 1937 on conspiracy charges.
Parks later became a legitimate businessman, and fought in the Battle of the Bulge during World War II as part of the 99th Infantry Division.
His business success was built through real estate ventures, vending machines, gas stations and convenience stores, and some of his properties were later sold to Georgia Tech.
His NASCAR career began as owner of the first elite race team, which was built with mechanic Red Vogt and Byron behind the wheel. His teams ran only four seasons in the Cup Series -- 1949, 1950, 1954 and 1955 -- getting two wins, 11 top-five finishes and 12 top-10s in 18 events.