To start the process, the committee just brainstormed. They took a hard look at every aspect of county business that they could think of, taking both bird's-eye and close-up views, and then also made a conscious effort at an inside-out perspective on all county operations.

Simple and not so simple ideas flowed from the start, and at each meeting the list was reviewed, expanded, culled or refined a little more. Some processes that were either not allowable or too complex were thrown out. Some ideas are not yet fully developed, some are being moved on, and others have reached a more concrete form but need input from others.

Broader thoughts included some form of central purchasing to buy common goods in bulk; bringing all negotiated union contracts to expire the same year; and getting a comprehensive IT needs assessment performed, which would include GIS, phone and computer needs.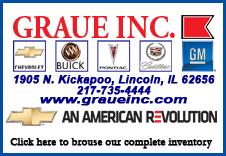 Narrower possibilities include combining postage meter usage; more electronic document sharing rather than paper copying; and a reduction of the number of phone lines, since cutting one phone line could save $600 per year.
Carlton said that IP phone lines are his goal for the county. The computer-based phones would cost much less. Currently it's only $1 per month to list phone numbers and then it's minutes used.
"But we're not there yet. We have other IT needs that we need to face and focus on here," he said.
Bateman spearheaded thoughts for a central purchasing action. He said that it would be important to get all the department heads together and say: "Collectively, we need to start saving money and working together." If we can all save money, out of everybody's department, it's going to benefit everyone, he said.
Other committee members agreed strongly when Bateman said that the county board needs to set the example, such as by reducing the number of copies of minutes and communications produced for each board member.
One of the questions that frequently had to be asked was how something might be accomplished. Using the above as an example, Ruben cited that the treasurer's office, which is responsible for mailing out publication notices, has postage costs of $6,000 and office supply costs of $2,000 per year. With eight departments, that represents $64,000. He said that if the costs would be reduced enough through consolidation processes, we could probably hire some part-time help with that.
The committee will also be assessing its office space and building usage. The cleaning, security, electricity, gas, building and grounds maintenance, and insurance expenses add up for multiple county-owned facilities. There is the combined highway department building with zoning offices; the safety complex with the sheriff's department, EMA and 911 communications; the courthouse with treasurer, board room, county clerk, circuit clerk and several court-related offices; the assessor's office in the John Logan Building; and the regional school superintendent's office. Rearrangements have been and will continue to be considered.
The most likely possibility would be to meld the school superintendent's office, which represents Logan, Mason and Menard counties, with Logan being the largest participant. Menard just closed its satellite office and will be asked to supply more support for its use of the facility here. It is thought that there might be suitable space in one of the other buildings, such as the highway department, by moving the zoning office to the John Logan Building.
Jan Schumacher has been working on plans to secure an energy audit of county buildings and the possibility of grants that might provide zone heating and cooling with separate room monitors in the courthouse, or replace windows and such.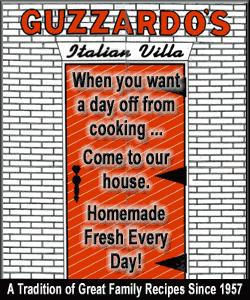 The committee plans also include looking at what each department has in contractual services. It was recently said that $10,000 a year is spent cleaning the John Logan Building. Bateman thought that $200 a week was too high for general cleaning for a building of that size and use. The goal would be to assess other possibilities that might reduce these costs.
A thorough assessment is needed of the county's IT needs and current expenses. One of the things department heads will also be asked to assess is their computer technology needs and contracts. Most of the offices are using specialized, government-specific software and have their own service support contracts. In some cases these costs might be reduced by hiring a person who would provide some of the basic, everyday type of support and service that is needed in offices.
Another area of controllable expense would be to look at vehicle service contracts. Bateman, whose expertise is in vehicle service, thought that there might be the possibility to negotiate better service contracts. This would mostly involve the sheriff and highway departments.
Department heads and officials will also be asked to look for where fees might be increased or added. They would also be encouraged to seek more grant funding to improve revenues.
Committee members agree that each official understands their department's needs the best, and the committee will ask for their assistance in assessing the potential of proposed cost-cutting processes and review of contracts.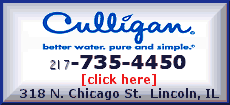 Carlton and other committee members thought it might be possible to offer an incentive for some of the savings that could be created, and those savings might then be credited back to the departments to put in their budgets.
With each meeting, many of the ideas the task force has generated have become more concrete. In June it was decided that it is time to schedule another meeting with department heads to present requests and ask for their participation.
Bateman summed it up well when he said: "I just think we need to buckle down and work on this list. Show the public that we're doing exactly what they do at home by trying to make it (county government) run better and run cheaper without reducing services."
The committee believes that the cost savings and new revenues that may be found in this process would not only help meet rising costs, but would likely prevent cuts in services or the need for new tax increases that other local governments may be facing in the near future.
[By JAN YOUNGQUIST]