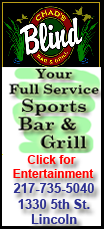 Then came the oil -- or more accurately, the mere threat of oil.
Though most of the Gulf Coast remains free of tar balls, sheen and sludge from the spill in the Gulf of Mexico, owners and agents say the disaster has still stained a showcase piece of the real estate market.
It's the third sucker punch in six years for property owners, many of whom were depending on rental units to fund their retirement. State lawmakers are looking to let homeowners off the hook on some of their taxes, hoping to pass the cost along to BP.
But things won't get better as long as images of oiled sand keep buyers away.
"We can sell places in town -- people need a place to live -- but the beach: look how empty it is," said Hollis, who's been selling homes in the Panhandle since 1973. "It's so heartbreaking."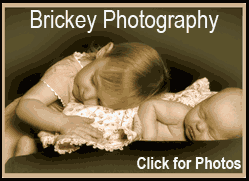 Hollis' agency based on Okaloosa Island, where rows of condos line the beach, typically sells six or seven units a month. It hasn't sold a single beachfront property since the Deepwater Horizon rig exploded off the Louisiana coast April 20. No one is even looking, she said.
"It's scaring people off," said Dale Peterson, who owns a real estate agency in Destin. "It's a wait and see. It's the not knowing that's the hardest part for us."
The halt in sales comes on top of a downturn in the market. In the Fort Walton Beach area, including Destin, the median sales price for condominiums was $471,500 in 2005. Last year, that figure dropped to $254,700. Single-family home prices also dropped, but not as dramatically, from a median sales price of $244,500 in 2005 to $192,100 last year.
"We were on our way, too," Peterson said. "Finally on our way up."
Officials in the region want a special legislative session to allow owners to pay taxes on the current property value rather than what they were worth before the spill.
"The market value on Jan. 1 is a lot different than the market value now," said state Rep. Dave Murzin, R-Pensacola. "The potential buyers, just like vacationers, aren't coming down here because they think the oil is soaked on the beaches."
The state would seek compensation from BP PLC for the lost tax revenue caused by lower values. It's hard to tell exactly how far values have dropped right now, but Murzin said it could mean millions of dollars in lost taxes for each county along the Gulf.
"We think we see this train coming down that tunnel and if there is any way we can make it less disastrous, that is what we are trying to do," said Pete Smith, property appraiser for Okaloosa County.
The problem stretches all along the Gulf Coast, where the oil is and where it isn't.
Mike Boudreaux, president of a Biloxi, Miss., real estate and development company, said beach house sales have stalled even though "if you walk up and down the beaches, there's not one bit of oil here yet."