When Youngquist was graduating from high school and preparing for college, he had no clue that his career would end up revolving around computers. He didn't have visions of owning businesses centered on modern technology and the World Wide Web. In fact he couldn't have had these visions had he wanted to, because computer technology was in its infancy and the era of personal computers had not even begun.

Instead, his vision for the future involved something much more organic.

Growing up working on a farm near Joliet, Youngquist said that working with living green plants was a natural part of his life that he enjoyed. When he entered college, he felt that his future was in that area, so he majored in horticulture.

Along the way, he met a young woman who would eventually become his life partner. Youngquist laughed as he said he may have thrown Jan for a bit of a loop soon after she became his bride.

"I quit my job that Jan was looking to for security. We got married in September, and I quit my job in November, and we've been in business (for ourselves) since then," he said.

But that business was not CCA. The first business the Youngquists owned was a tropical plant rental service, and then they added a floral shop in Joliet.

It was there that Youngquist did begin to get interested in computers, though. He explained that next door to their shop was a fellow who was running a computer business, working with a product by Motorola.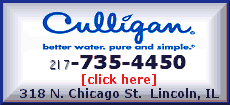 Using DOS language, the man spent his days writing programs and experimenting with what he could make the computer do. Each time he was successful with some new program he would run into the floral shop calling out, "Jim, Jim, you've got to come and see this!"
Youngquist said that he found the machines quite interesting and began then to realize that he did have an aptitude for computers.
Eventually he bought a computer from his business neighbor and, in his own words, "turned my wife into a computer widow" as he learned the workings of the fascinating machines.
But still, it was not in his mind to go into that kind of business as a career.
So how did it happen that the Youngquists, successful florists of Joliet, came to Lincoln and became one of the leading computer consulting firms in the community?
Well, it could be said that God's hand was in it. As a married couple, the Youngquists became Christians together. Soon Jim began to feel that he was being called to do something more with his life. He felt that he needed to get involved in missionary work and had a strong desire to go to Africa.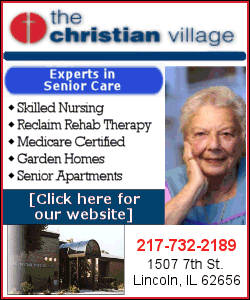 This desire brought him to Lincoln Christian University. As a husband and by then a father, he still needed to support his family while studying, and thus he began getting involved with computers. He started his business, Computer Consulting Associates, in the family's one-bedroom apartment in married student housing at the university.
In addition to the need to support his family, there was also a need to pay tribute to a friend lost. Youngquist said that he had dabbled with the computers, been involved with sales and service prior to LCU, and a friend had once approached him to start a business partnership.
"I said no, but then he died," Youngquist whispered. "I felt like if I couldn't do this with him, I needed to do it for him."
In addition to all this, Youngquist said he had seen that in the Lincoln community there were those who were selling computers, but very few businesses were offering service on the physical unit of the computer. He saw this as a need in the community that he had the capability to fill.
As his home-based business grew, Youngquist felt that his life was once again taking a new direction. Once dedicated to going into the mission field, he was now wondering if his real calling had not been to open a business in Lincoln addressing the trials that the business community was facing as the world moved into a new age: the computer age.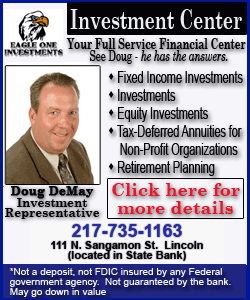 Jan Youngquist was also concerned about whether or not they were moving in the right direction with mission work.
She commented, saying, "When we became Christians and Jim said he wanted to go into missionary work, I was really excited and I was ready to go. But as we got close to the time of going, I began to wonder if we should."
She concluded, "I wasn't sure we were actually ready, and I was very concerned about forcing that kind of change on our daughter."
When Youngquist told his wife that he felt they should stay in Lincoln and continue on with CCA, she supported that decision wholeheartedly.
From their one-bedroom apartment, the family moved to a three-bedroom and devoted one room to CCA. From there they purchased a home and turned one-third of it into CCA. The business then went to a storefront on Chicago Street in the downtown area and finally moved to the current location on Keokuk.
At the advent of the World Wide Web, Youngquist said he saw the Internet as a good business venture and he dove headlong into it. Forming his second business in Lincoln, CCAonline, Youngquist offered a dial-up Internet service to local residents and businesses.
When broadband technology came into play, Youngquist also jumped into it. He said that when he started going with wireless, no one else had considered it. Because of that, it was a total learning experience, and sometimes it worked and sometimes it didn't.
"At that point, we were too far ahead of the game. We were trying to do things when there wasn't substantial hardware or software to do it. We were hanging, but we had people who were willing to hang there with us," he said.
Youngquist said that perhaps a part of the reason that customers hung in there was because the business was "brick and mortar, skin and bones" in the community.
"When they had a problem, they could call us, we were local," he explained. "And when something quit working, they could unplug their computer and bring it in to us, and they liked that."
Today the wireless Internet service, which uses radio and transmitter towers, delivers service all over Logan County. Over the years it has become much more stable, and Youngquist said that for many rural residents, it is still the only option available for Internet.
When asked what he would attribute his success to, Youngquist laughed and said, "Can I get back to you on that one?"
While he may not yet be ready to admit that he is a successful businessman in Lincoln, he does have a few clues as to what has brought him this far.
First he will tell you that it has involved a lot of hard work and determination, not just on his part but for Jan as well.
Youngquist said that he sees a lot of folks who think that when they go into business for themselves, they can be the boss and just sit back and get rich.
It doesn't work that way as far as Youngquist is concerned. He and Jan have both been involved in every stage of their businesses growth.
In Part 2, Jim will explain the evolution of his computer business from the beginning to the present day.
[By NILA SMITH]