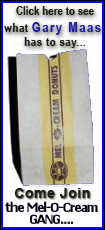 AIG, which was rescued in a $182.5 billion bailout by the U.S. government in September 2008, will get $25 billion in cash -- $20 billion of that from a Prudential rights issue -- and $10.5 billion in new shares and securities for the sale of AIA Group Ltd.
The combined group will be the leading life insurer in Hong Kong, Singapore, Malaysia, Indonesia, Vietnam, Thailand and the Philippines, as well as the biggest foreign life insurer in China and India, Prudential said.
Shares in Prudential PLC -- which is not connected to Prudential Financial Inc., based in Newark, N.J. -- fell 11 percent to 535.5 pence on the London Stock Exchange following the announcement.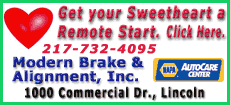 "Whilst in the longer term we can see the advantages of this audacious and opportunistic acquisition, on a 12 month view, we think that the shares will underperform," said Barrie Cornes, analyst at Panmure Gordon.
AIG, which is now 80 percent-owned by the U.S. government, said Friday it lost $8.87 billion in the fourth quarter as its general insurance business remained weak.
As of Dec. 31, AIG's outstanding assistance from the U.S. government totaled $129.26 billion, up 5.7 percent from the end of the third quarter due to accrued interest.
That total includes $94.76 billion in loans and interest, and $34.5 billion tied to the value of investments the government bought from AIG. As those investments pay off or rise in value, the government recoups more money.
Last month, MetLife Inc. confirmed that it is in talks with AIG to buy one of AIG's insurance units. Media reports price the deal at as much as $15 billion. The two companies have been in discussions for months about a potential deal for AIG's American Life Insurance Co., known as Alico.
Prudential said it expected to complete the acquisition of AIG's Asian unit in the third quarter, subject to approval from regulators and shareholders.