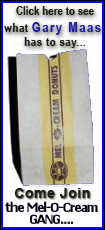 Investors are also preparing for a key report on the manufacturing sector.
Overseas markets rallied on growing hope that European nations will announce a bailout deal to help Greece with its mounting debt problems. Stocks around the world have been hurt in recent weeks because of concerns debt problems in Greece would spread to other countries and upend any possibility of a global recovery.
European Union and Greek officials are meeting and a deal could be hammered out soon that would involve state-owned banks in Europe buying Greek government bonds. Greece must roll much of its debt in the coming months.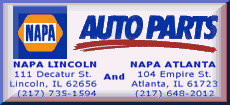 The market is also getting a lift after American International Group Inc. agreed to sell its Asian life insurance business to Britain's Prudential PLC for $35.5 billion. It's the biggest deal yet made by AIG since it received multiple bailout packages from the government during the credit crisis.
AIG, based in New York, had been planning to sell the division, known as AIA Group, as part of its ongoing plans to streamline operations and repay the government. As of Dec. 31, AIG's outstanding assistance from the government totaled $129.26 billion.
AIG reported disappointing fourth-quarter results Friday, which tempered gains in the market.
Ahead of the opening bell, Dow Jones industrial average futures rose 29, or 0.3 percent, to 10,340. Standard & Poor's 500 index futures rose 2.40, or 0.2 percent, to 1,105.80, while Nasdaq 100 index futures rose 4.00, or 0.2 percent, to 1,822.50.
Traders will also get a key reading on the manufacturing sector. The Institute for Supply Management's closely watched manufacturing index likely fell in February to 57.5 from a reading of 58.4 a month earlier, according to economists polled by Thomson Reuters. Any reading above 50 indicates growth.
The manufacturing sector has steadily improved in recent months as the economy begins to recover.
The ISM releases its service-sector index reading on Wednesday.
A separate report on personal income and spending is also due out Monday. Economists predict spending rose 0.4 percent in January, while consumption also rose 0.4 percent compared with December.