Dish has been picking up subscribers from rivals partly due to an aggressive ad campaign that says its TV packages are more affordable.
Its earnings slipped 18 percent to $179 million, or 40 cents per share, but still topped the 32 cents-per-share estimate of analysts polled by Thomson Reuters. These estimates usually remove one-time items.
Dish reported a profit of $217 million, or 48 cents per share, a year earlier.
Earlier this month rival DirecTV Inc. -- the country's biggest satellite TV operator -- posted a fourth-quarter loss after absorbing a hefty buyout charge.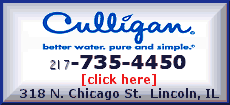 The two companies are fighting to win over new customers, with Dish saying its ads -- which claim DirecTV service is more expensive -- are bringing in customers.
DirecTV is suing Dish for false advertising.
Dish's ad blitz has helped to attract and retain subscribers, but it's also hurt margins and ultimately, the bottom line.
Revenue for the period ended Dec. 31 climbed 1 percent to $2.96 billion from $2.92 billion, surpassing Wall Street's $2.94 billion.