The findings help explain disproportionately high obesity rates in minority children. Family income is often a factor, but so are cultural customs and beliefs, the study authors said.
They examined more than a dozen circumstances that can increase chances of obesity, and almost every one was more common in black and Hispanic children than in whites. Factors included eating and sleeping habits in infancy and early childhood and mothers smoking during pregnancy
In a separate, equally troubling study, researchers found signs of inflammation in obese children as young as 3 years old. High levels were more common in blacks and Hispanics.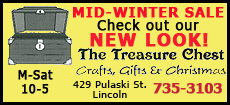 These inflammatory markers have been linked with obesity in adults and are thought to increase chances for developing heart disease. Their significance in early childhood is uncertain, but the study's lead author says she never thought they'd be found in children so young.
"We think that fat cells in the body cause inflammation and that inflammation causes vessel damage," said University of North Carolina researcher Asheley Cockrell Skinner, the lead author.
The results suggest that 3-year-olds with inflammation might already have artery changes that could make then prone to later heart problems, although that needs to be examined in future research, she said.
Both studies were released Monday in the journal Pediatrics.
Dr. Reginald Washington, a Denver pediatric heart specialist who has worked with the American Academy of Pediatrics on obesity issues, called both studies important.
He said they underscore the merit of first lady Michelle Obama's campaign against childhood obesity.
"You still have to get the public to say we believe this is a problem," Washington said. "Everybody's going to have to play a role here."
Twenty percent of black and Hispanic children ages 2 to 19 are obese, versus 15 percent of whites, recent government data show.
In the racial disparities study, risk factors examined included: mothers smoking during pregnancy; unusually rapid weight gain in young infants; starting solid food before 4 months; mothers' routinely pressuring young kids to eat more; children sleeping less than 12 hours daily between 6 months and 2 years; and allowing very young kids to have sugary drinks, fast-food, and/or TVs in their rooms.
Minorities were at higher risk than whites for nearly every one.
"It's striking," said lead author Dr. Elsie Taveras of Harvard Medical School.