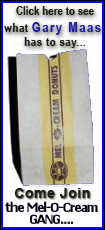 Three directors recently retired. ALHF thanked Starr L. Hull (2007-2010), Sharon R. Marten (2004-2010) and Robert W. Meinershagen (1995-2010), who served as vice chairman and then chairman for 13 years, for all their contributions.

Mary Rose Morehead of Lincoln, Kent E. Cross of Emden and Joan M. Graue of Lincoln have joined the board, which also includes re-elected members Shirley S. Edwards of Lincoln, Pamela K. White of rural Lincoln and Harold L. Drake of Beason. Officers are Eric D. Graue, chair; Gail L. Nunnery, vice-chair; Robert B.D. Arneaud, secretary; and Clyde R. Reynolds, treasurer. Dolan C. Dalpoas continues as president, while Marty Ahrends serves as executive director and Andy Costic as chief financial officer.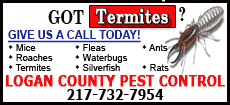 Morehead was raised in Mount Pulaski but now resides in Lincoln. She retired from employment with the state of Illinois 15 years ago and immediately became an ALMH volunteer. She has served on the ALMH Auxiliary board and currently chairs a division for the Preserve the Mission campaign.
Kent E. Cross, a 2000 agribusiness graduate of the University of Illinois, is the vice president of Farmers State Bank of Emden. He is also involved in production agriculture on his family farm outside Emden. His wife, Julie Cross, is a physical therapist at ALMH. They are the parents of Evan, age 4, and Celia, 2.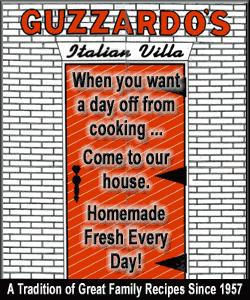 Joan M. Graue is a lifelong resident of Lincoln and avid supporter of the Logan County community. She and her late husband, Robert E. Graue, were loyal volunteers and generous personal and business donors for ALMH for many years. They had four sons and two daughters and were blessed with eight grandchildren.
Outside of family activities, Mrs. Graue serves on the Altar Guild at Trinity Episcopal Church, participates in two local book clubs and guides the Lincoln Public Library District as a member of their board of directors. In the past she has been active with the Lincoln League of Women Voters, Zonta and Main Street Lincoln. She retired in 1994 from a management position at First of America Bank.
The Abraham Lincoln Healthcare Foundation was founded as a separate not-for-profit organization in 1986 to solicit charitable funds on behalf of Abraham Lincoln Memorial Hospital. More than $10 million has been given back to ALMH and the community since its inception. Programs include the Healthy Communities Partnership, health care career scholarships and the Schall Hospice Fund, among others.
For more information, visit www.almh.org.
[Text from file received from Abraham Lincoln Memorial Hospital]