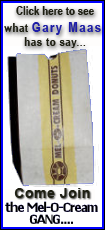 Benchmark crude for April delivery was down 6 cents at $78.64 a barrel at late afternoon Singapore time in electronic trading on the New York Mercantile Exchange. The contract Monday fell 96 cents to settle at $78.70.
Oil prices have been drifting between $70 a barrel and $80 for most of the last eight months as crude demand remains weak in developed countries despite economies expanding again in the aftermath of last year's recession.
On Monday, U.S. economic figures reflected a slow but steady recovery. Manufacturing output expanded in February for a seventh straight month, but it slowed compared with January and fell short of expectations.
Personal spending rose slightly more than expected in January while construction spending fell for a third straight month.
Investors will be eyeing weekly U.S. crude inventory data and February jobs numbers later this week for a possible catalyst for oil prices.
In other Nymex trading in April contracts, heating oil was up 0.2 cent at $2.025 a gallon, and gasoline gained 0.54 cent to $2.161 a gallon. Natural gas rose 3.2 cents to $4.711 per 1,000 cubic feet.
In London, Brent crude was down 1 cent at $76.88 on the ICE futures exchange.