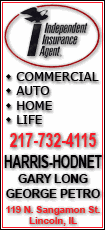 General Motors had initially pledged euro600 million and hoped to get some euro2.7 billion in European government funding for the restructuring of its important European units, but that had been looking increasingly unlikely in recent weeks.
GM will now be asking European nations for less than euro2 billion in the form of loan guarantees.
General Motors abruptly abandoned a plan to sell the majority of Opel and Vauxhall to investors late last year, instead choosing to keep the European brands for itself.
GM said its higher contribution in the form of equity and loans removes the risk of potential liquidity shortfalls during Opel's and Vauxhall's restructuring this year.
"GM's euro1.9 billion commitment is the right course of action for Opel and Vauxhall and should clearly signal our determination to fix our business," Nick Reilly, the chief executive of Opel and Vauxhall, said in the statement.
"Our call for the additional funding was approved by GM's senior management and supported by the board," he said. "Meanwhile, we have shared this decision with the European Commission as well as the national and state governments involved."
The company said it also hopes the commitment is seen as a step toward instilling renewed trust and confidence to its customers, employees, unions and business partners.
The funding will be used to help pay the costs of shutting down the Antwerp factory "in a socially acceptable way," make investments for future products, and to boost Opel's liquidity, Opel spokesman Stefan Weinmann said at the Geneva Auto Show.
The funding, in the form of cash and loans, is mostly targeted for 2010 and will go toward Opel's viability plan, "which will put the company on solid, long-term sustainable footing," he said.
Among other projects, Opel will use the funding to invest in the Opel Ampera, the extended-range electric-driven family car that is the sister of the Chevy Volt, which Opel plans to launch at the end of 2011.