Overseas markets rallied on upbeat economic reports in Asia and growing hopes European leaders will complete a bailout for debt-burdened Greece.
Japan's unemployment rate dropped for the second straight month in January and household spending grew -- hopeful signs for recovery in the world's second-largest economy. Australia's central bank continues to reduce stimulus measures as the nation's economy rebounds. It increased a key interest rate to 4 percent.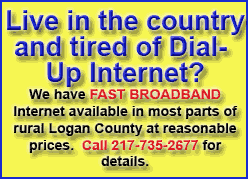 Greece's debt problems have added volatility to markets around the world for more than a month. Investors are worried that the country's mounting debt problems will spread throughout Europe and upend a global recovery. Traders have welcomed any signs of a resolution by bidding shares higher, though nothing official has been hammered out between Greece's government and other European leaders.
In the U.S., investors could get details on potential new banking regulations. Senate negotiators are closing in on a deal that would create a new consumer protection agency within the Federal Reserve. The House has passed a bill that would create a separate entity to regulate everything from credit cards to mortgages.
Uncertainty surrounding potential changes to bank regulations have dogged the market in recent months.
Ahead of the opening bell, Dow Jones industrial average futures rose 46, or 0.4 percent, to 10,431. Standard & Poor's 500 index futures rose 5.90, or 0.5 percent, to 1,120.50, while Nasdaq 100 index futures rose 8.75, or 0.5 percent, to 1,851.50.
There is little in the way of economic reports due out Tuesday. Automakers will report monthly sales throughout the day.
One of the biggest reports of the month, the Labor Department's employment report, is scheduled for release Friday. It is expected to show the unemployment rate inched higher to 9.8 percent last month from 9.7 percent in January.
High unemployment remains a major obstacle for sustained growth.