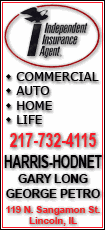 The topic of the racetrack brought three people to the meeting to speak on the subject: Joyce Seelye, Pat O'Neill and Norm Horn, owner of the business.

Seelye was the first to take the podium, and she addressed the council in opposition to the track.

She began by saying, "I read in the paper that the first races are to be April 2. That is Good Friday, that is a Holy Week, and I think we should not be having races."

She went on to say that she was opposed to having the races more than one night a week.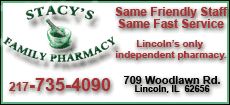 "If we have to have a race," she said, "I think they should have it one night and one night only. Two nights is just too much for the neighborhood."
She handed out copies of the city ordinance that was passed in March of 2006. She noted one section that stated the races should not be detrimental to or endanger the public health, safety, morals or general welfare.
She went on to say: "We hate it. Why don't they move out to the country? Nobody in town makes money. If you go out and watch, they come into the fairgrounds, and when it is over they turn around and go right back out. They do not spend money here."
Business owner Norm Horn was the second person to address the council.
He began by commenting on news articles related to last week's discussion on the track and said that he was very disappointed by the accusations that the track was taking advantage of the extensions simply to go longer.
He said that in the past year, they used one extension for 16 minutes, and another night they used the full 30 minutes.
He spoke specifically about the last extension, saying that it had been used to hold the race up while a driver was extricated from his car by the fire department.
"We are real cautious when we think somebody is hurt," he said. "We're not going to jerk them out of the car and try to get our program on for the sake of getting our program on."
He went on to note that there were several occasions last year when the races ended prior to the established curfew.
"We don't go late just because we can," he said. "I hope you will give that a little consideration when you are voting on our business."
Pat O'Neill was the final person to speak, saying that he was present to give his support to the racetrack.
He commented on the agenda item that is asking for a 9 p.m. curfew on school nights. He said he didn't see the problem, as he had attended three junior high events last week, and all three ran well past 9:30 on school nights.
He said he didn't believe there should be special requirements for one entity.
O'Neill said: "The No. 1 thing that really bothers me is, looking down Woodlawn Road in the last two months, we are losing so many businesses. We need as much revenue as possible, and if we continue to make it so much harder for the Speedway to do business, we may eventually lose them too."
When O'Neill was finished, Seeyle said she had one more comment. She has noticed that on race nights the rural fire department is the one on duty at the track. She noted that the fairground is city property and wondered why it wasn't the city fire department out there instead of the rural.
Horn also asked to make one final comment and said he wanted to ask all the council members to come out one time a year, go to the top of the grandstand and watch all the people who are there who do enjoy the racetrack.
When it was time to make a motion and vote, the mayor called on Alderwoman Melody Anderson, as this was to be a change in policy and procedure, and she chairs that committee.
The item was listed under new business and stated: "Lincoln Speedway curfew changed to 9:00 p.m. on school nights (week day or weekend) when District 27 is scheduled to hold classes the following day."
Anderson said, "If I am going to make this motion, I would move to not approve."
The mayor asked for a second and received none, so the motion died on the floor.
The mayor then asked if anyone would make the motion in the affirmative, and Alderwoman Kathy Horn said she would make that motion. It was seconded by Alderman David Wilmert.
During discussion, Horn spoke first, saying that she had heard from area schoolteachers in favor of the curfew. They had told her that children are not attentive in classrooms when they are deprived of sleep.
Alderman David Armbrust spoke up, saying that one of the nights the curfew would be in place is tied into a four-day program. He was referring to the Monster Midwest Sprint Nationals, scheduled to begin on Thursday, Oct. 7, and run through Sunday, Oct. 10.
He noted that it is a major program that had to cost a good amount of money to put on, and imposing the 9 p.m. curfew would be detrimental to Horn's business. Ambrust concluded by saying, "I cannot vote for this."
Wilmert commented that if the curfew is adopted, the track owners have enough notice that they could make arrangements to start those races earlier so they could end earlier.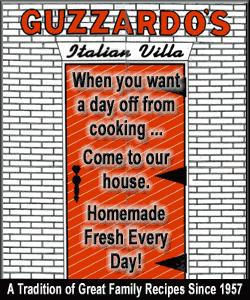 Alderwoman Joni Tibbs said that for this particular event, with it being a four-day event, there would be people coming to the city and spending the night. She added that there might also be people who wanted to get into the race and have to come after work, and starting earlier would deter them.
She said: "Everybody is having a hard time getting their ends to meet. These gentlemen do a great job for us, it is something for the whole family, and one night -- my goodness, I just cannot believe we are up here doing this."
Alderwoman Marty Neitzel said that she agreed with Tibbs.
At the end of the discussion Mayor Keith Snyder offered a comment that schools are in session 176 days each year, which allows 189 days when a 9 o'clock curfew would not be in play.
"So," the mayor concluded, "there are a lot of other choices."
When the motion to approve the 9 p.m. curfew came to vote, Alderwoman Stacy Bacon, Alderman Jeff Hoinacki, Wilmert and Horn voted yes. Anderson, Tibbs, Neitzel and Armbrust all voted no, leaving the vote at a 4-4 tie.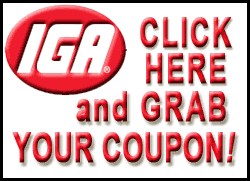 According to city policy, when a tie vote occurs, it is the responsibility of the mayor to enter a vote and break the tie. Snyder said he would vote yes on the motion, and thus it was passed with a vote of 5-4.
The second item on the agenda pertaining to the racetrack addressed allowing for three 30-minute curfew extensions per season.
Neitzel made the motion to approve the extensions and it was seconded by Tibbs.
During discussion, Anderson said: "I would like to clarify this, as there has been confusion, not only on our part but the racetrack's part. Three 30-minute extensions were asked for, for specific dates in 2008. They came before the council and asked for those dates and it was granted. There was absolutely nothing that was approved that gave that to carry on for further years or for arbitrary use.
"I agree that cutting them off at 9 is probably going to be a little early," she continued, "but to allow them to run beyond 11 o'clock, I think, is too late regardless of what night it is."
Wilmert addressed his comments to track owner Horn, saying that he understood business, what it takes to make a business work. He went on to say that as the business owner, Horn should understand the community in which he is operating, and when that community has strong feelings one way or another, as a business owner he should take that into consideration.
Wilmert's position was that Horn should look at starting his events earlier in the evening, rather than going late.
When the motion came to a vote, Armbrust, Neitzel and Tibbs voted in favor of the extensions, while the remaining five voted no.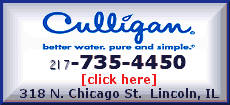 Had the motion passed, the extensions would have meant that on three occasions the races could go past their curfew without having a fine imposed on them.
According to city ordinance, the races can still exceed their curfew, but with financial consequences.
City Ordinance Title 11, Chapter 5, Section 7 reads as follows:
(C) Penalties: As part of the restrictions authorized by subsection (B) of this section, the city council of the city of Lincoln has established a curfew for motor racing if it is authorized as a special use in a C-2 district. In order to provide enforcement of said curfews, the following fines shall be established for any person, entity, business, or other operator conducting motor races pursuant to subsection (B) of this section:
1. Any person, entity, business, or other operator conducting any type of racing activities, including, but not limited to, track maintenance, motor car racing, motor car racing practice, demonstrations, courtesy laps, or any other activity, past the designated curfew, as set by the city council, shall be fined as follows:
(a) The sum of one thousand dollars ($1,000.00) if such activities are conducted after the designated curfew, but ending not more than fifteen (15) minutes thereafter.
(b) The additional sum of one thousand dollars ($1,000.00) if such activities extend sixteen (16) minutes over the designated curfew, but less than thirty (30) minutes after the designated curfew.
(c) The additional sum of one thousand dollars ($1,000.00) for each and every fifteen (15) minute increment, or any part thereof, thereafter that such activities continue after the designated curfew.
[By NILA SMITH]