The 12th annual "Food and Cooking Extravaganza," which also features products from state wineries and agribusinesses, will be March 6-7 in the Orr Building on the Illinois State Fairgrounds. In all, about 80 companies, including 15 new companies, are scheduled to participate.

"The Illinois Products Expo introduces consumers to the great food that is made in our state," said Tom Jennings, director of the Illinois Department of Agriculture. "Ultimately, the department's goal is to build demand for these Illinois-made products and get grocery stores to stock them on their shelves."
Seven Springfield area grocers continue to do just that. Country Market, County Market, Humphrey's, Schnucks, Shop-N-Save, Meijer and Walmart all have added products featured at the expo to their stores.
The expo's food offerings will include fresh meat products, gourmet seasonings and sauces, homemade jams and jellies, and specialty dressings. Beverages also will be available. Expo visitors can quench their thirst with coffee, soda or a sip of Illinois wine from one of 18 vintners. Wine will be sold by the sample, glass and bottle.
Expo hours will be Saturday, March 6, from 10 a.m. to 5 p.m. and Sunday, March 7, from 11 a.m. to 4 p.m.
Admission is $4. Children 10 and younger will be admitted free of charge.
There will be drawings for door prizes, including baskets of Illinois food products and a $949 Weber Genesis S-310 gas grill.
A list of the participating food companies, wineries and agribusinesses follows:
(*New participants)
Afterthought Farm, Owaneco*

Ahruns Famous, Crystal Lake

Aleece's Pita Chips, East Peoria

American Egg Board, Springfield

Aunt Em's Gourmet Popcorn, Deer Creek

Bloodshot Bloody Mary Mix, Springfield

Booker's Tavern Chilli, Glenarm

Butch's Pizza, Morton

C & C Fudge, Lincoln

Capitol District Dietetic Association, Springfield

Central Illinois Event Catering, Elkhart*

Chef Dick's Barbecue Sauce, Girard

Country Bob, Centralia

Country Lights Soy Candles, Leland

County Market, Springfield

Darn Hot Peppers, Cobden*

Davis Bros. Pizza, East Peoria*

Doodles Cookies, Aurora*

Eagle Bridges Soy Candles, Jacksonville

Galena Garlic Co., Galena*

Gramp's Gourmet Foods, Scales Mound

Green Goose Farms, Charleston

Gringo Foods, O'Fallon

Healthwise Gourmet Coffees, Deer Park

Illinois Association FFA, Springfield

Illinois Beef Association, Springfield

Illinois Farm Bureau, Bloomington

Illinois Food Retailers Association, Lombard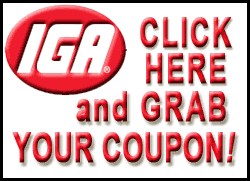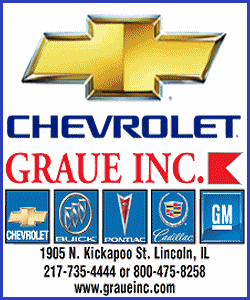 Illinois Grape Growers and Vintners Assoc., Springfield
Participating Illinois wineries:

Alto Vineyards, Alto Pass

August Hill Winery, Utica

Baxter's Winery, Nauvoo

Berryville Vineyards, Berryville

Collver Family Winery, Barry

Fox Creek Vineyards, Olney

Hill Prairie Winery, Oakford

Hogg Hollow Winery, Golconda

Hopewell Winery, Rockport

Lasata Wines, Lawrenceville

Mackinaw Valley Vineyards, Mackinaw

Mary Michelle Winery, Carrollton

Pheasant Hollow Winery, Whittington

Prairie State Winery, Genoa

Shawnee Winery, Vienna

Spirit Knob Winery, Ursa

Vahling Vineyards, Stewardson

Willett's Winery, Manito

Illinois Pork Producers Association, Springfield

Illinois Soybean Association, Bloomington

Illinois Specialty Growers Association, Bloomington

JAVA & Co., Henry*

J.D. Mullen Co., Palestine

J.K. Marley's, Machesney Park

Julie's Corner Store, Lacon

Kehe Foods, Romeoville

Kitchen Cooked Inc., Farmington

La Mexicana, Chicago*

Louie's Seasoning Co., Johnston City

M & G Foods, Hamilton

Mackinaw Valley Apiaries, Mackinaw

Meatsmack, Springfield*

Midwest Grocers Supply, Quincy

Midwest Meats, Pana

M.J. Kellner Foodservice, Springfield

Niemann Foods, Quincy

Oakland Noodle Co., Oakland

Onofrio's Classic Sauces, Springfield

Pasta Alley, Decatur

Pease's Candy, Springfield

Pike Angus, Griggsville*

Ropp Jersey Cheese, Normal

Sasse's Apiary, Chestnut

Schnucks Markets, Springfield

Shop-N-Save, Springfield

Skeff Distributors/Goose Island Brewing, Decatur

Smokin' Joe Products, Chicago*

Soileau's Seasonings, Middletown

Sonoma Farm, Chicago

Spice Daddy, Glenview*

Spice of Life, Decatur

SS Backwards Longhorn Meats, Medora

Steidinger Foods, Fairbury

The Homestead Bakery, Arthur

Toffee Traditions, Lake Forest*

Toohill Seed & Beef Service, Heyworth

Uncle Joe's Sauces, Ina

Voss Pecans, Carlyle

Weber Stephen Products Co., Palatine

Ying's Kitchen, Gurnee

Zillion's Chili Bowl Chili, Springfield*
To learn more about the products to taste at the expo, visit the Illinois Department of Agriculture's Web site at www.agr.state.il.us and click on "Illinois Products Expo."
[Text from Illinois Department of Agriculture file received from the Illinois Office of Communication and Information]