In Europe, the FTSE 100 index of leading British shares was essentially flat, down a bare 2.05 points at 5,482.01 while Germany's DAX fell 8.57 points, or 0.2 percent, to 5,767.99. The CAC-40 in France was 5.72 points, or 0.2 percent, lower at 3,806.20.
Wall Street was also poised to open steady -- Dow futures were down 3 points at 10,396 while the broader Standard & Poor's 500 futures were unchanged at 1,117.40.
The main focus in the markets continues to be centered on Greece ahead of an expected announcement from the government that of a further euro4.8 billion ($6.5 billion) in spending cuts, which will likely include lower bonus pay for civil servants and ratcheting up the sales tax to 21 percent to try to lift the country out of a major financial crisis, officials said Wednesday.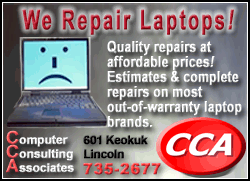 Prime Minister George Papandreou says the country is in a "state of war" and was fighting for its national survival.
Government officials, speaking on condition of anonymity because it was ahead of the official spending cuts announcement, said the measures would save the government euro4.8 billion.
They said the measures would include cuts in civil servant's annual pay through reducing their Easter, Christmas and vacation bonuses by 30 percent each, and a 2 percentage point increase in sales tax to bring it to 21 percent from the current 19 percent.
The new austerity package comes after European Union officials bluntly told Athens to make deeper spending cuts. Ratings agencies have also warned of more damaging downgrades if Greece is unable to rein in its debt.
Papandreou is due to meet German Chancellor Angela Merkel on Friday and the markets will be looking to see what Merkel says about the revised Greek plan and whether Europe's biggest economy is prepared to offer support. Worries about Greece's ability to stabilize its finances have eased in recent days amid speculation European leaders will orchestrate a bailout and the government will take needed steps to reduce its mountain of debt.
Neil Mackinnon, global macro strategist at VTB Capital, said the latest announcement on Greek budget measures "puts the ball in Angela Merkel's court at this Friday's meeting."
Jane Foley, research director at Forex.com, said the continued fall in Greek bond yields this week, which has taken the spread between Greek and Germany yields to below 3 percentage points, is "a sign that the market believes that the EU has little option but to ensure that Greece is not forced to default on its debt."