Costco said Wednesday that its quarterly revenue rose 11 percent to $18.74 billion from $16.84 billion on improved net sales and membership fee growth, beating Wall Street's $18.56 billion.
A key sales figure climbed 9 percent, mostly on higher gas prices and the weaker dollar. Taking out those two factors, sales at stores open at least a year increased by a much smaller 3 percent.
This figure is a key indicator of a retailer's health because it measures results at existing stores rather than newly opened ones. A soft dollar leads to increased revenue for companies with overseas operations because foreign currencies translate back into more dollars.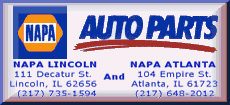 Costco's same-store sales growth came mostly from its international sales, which climbed 26 percent. The U.S. figure rose a more modest 5 percent in the quarter. Removing higher gas prices and the softer dollar, the overseas sales figure climbed 10 percent while sales at U.S. stores open at least a year rose 2 percent.
The company's earnings grew to $299 million, or 67 cents per share, for the period ended Feb. 14. That's better than its profit of $239 million, or 55 cents per share, a year ago.
Quarterly results included a 3 cents-per-share charge related to an employee benefits change that will now allow some unused time off to be paid annually to the worker.