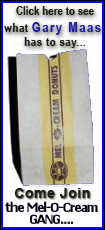 Papandreou made the comments as he briefed Greece's president Wednesday, shortly before the measures were to be announced to the public. Speaking to reporters after the meeting, he said the measures were "necessary for the survival of our country and our economy."
Papandreou will meet German Chancellor Angela Merkel in Berlin Friday and French President Nicolas Sarkozy in Paris Sunday, as the European Union remains tight-lipped over a possible bailout plan to be made conditional on the cuts.
Government officials says cuts to be formally announced later Wednesday will freeze pensions, slash civil service pay and hike sales tax from 19 to 21 percent.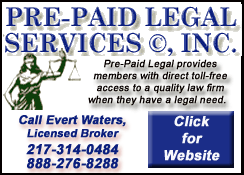 THIS IS A BREAKING NEWS UPDATE. Check back soon for further information. AP's earlier story is below.
ATHENS, Greece (AP) -- Greece plans new spending cuts worth an expected euro4.8 billion ($6.5 billion), reducing bonus pay for civil servants and ratcheting up the sales tax to 21 percent to try to lift the country out of a major financial crisis, officials said Wednesday.
Prime Minister George Papandreou -- who has said the country is in a "state of war" and was fighting for its national survival -- hopes the measures will give his government breathing space to borrow an expected euro5 billion ($6.8 billion) from the bond markets over the next few days.
The measures -- set to be backed by the European Commission later -- appeared to have received early backing by the markets.
Greece has around euro20 billion ($27 billion) worth of debt maturing in April and May so the government will have to tap the markets for more cash and for that, firmer pledges of support from other eurozone countries are still likely to be required, said Ben May, European economist at Capital Economics.
"The Greek PM's meeting with Angela Merkel on Friday could be crucial," he added. Papandreou is to travel to Paris to meet with French President Nicolas Sarkozy Sunday after his visit to Berlin.
Government officials, speaking on condition of anonymity because it was ahead of the official spending cuts announcement, said the measures would save the government euro4.8 billion.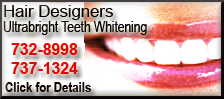 They said the measures would include cuts in civil servant's annual pay through reducing their Easter, Christmas and vacation bonuses by 30 percent each, and a 2 percentage point increase in sales tax to bring it to 21 percent from the current 19 percent.
The new austerity package comes after European Union officials bluntly told Athens to make deeper spending cuts. Ratings agencies have also warned of more damaging downgrades if Greece is unable to rein in its debt.
In a dramatic speech Tuesday night, Papandreou said all Greeks would have to accept painful sacrifices, and he warned of "catastrophic" consequences unless the country can borrow on international markets at lower lending rates.
Greeks have their annual salaries split into 14 monthly installments, with the last two considered holiday bonuses. Unions have said abolishing the 14th salary would be tantamount to a "declaration of war."
"It is a very difficult day for us ... These cuts will take us to the brink," said Panayiotis Vavouyios, the head of the retired civil servants' association. "Brussels is demanding cuts and the government is doing nothing to stop them. To make poor pensioners pay for this crisis is a disgrace."