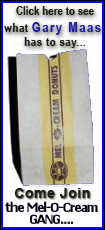 Overseas markets were mixed as investors wait for a details on potential austerity plans and financial support for debt-burdened Greece. Concerns about Greece's debt problems have dogged the markets in recent weeks, but have eased recently. Investors expect the country and other European leaders to announce a detailed bailout and spending plan in the coming days.
In the U.S., payroll company ADP is expected to report companies cut 20,000 jobs last month after cutting 22,000 in January, according to economists polled by Thomson Reuters. High unemployment remains one of the biggest obstacles to a strong, sustained economic recovery.
The ADP report is considered a barometer for what the government's monthly employment report might say. The Labor Department is expected to say the unemployment rate rose to 9.8 percent last month after employers cut 50,000 jobs.
A separate report on the health of the service sector is expected to show modest improvement. Economists predict the Institute of Supply Management's service sector index rose to 51 last month from 50.5 in January. Any reading above 50 indicates growth.
The report, due out at 10 a.m. EST, is closely watched because service jobs comprise more than 80 percent of non-farm U.S. employment. The sector is highly reliant on consumer spending, which accounts for more than two-thirds of all economic activity.
Ahead of the opening bell, Dow Jones industrial average futures rose 10, or 0.1 percent, to 10,409. Standard & Poor's 500 index futures rose 1.50, or 0.1 percent, to 1,118.90, while Nasdaq 100 index futures rose 1.75, or 0.1 percent, to 1,854.00.
Investors will also get better clues about regional economic activity after the Federal Reserve releases its beige book report at 2 p.m. EST.