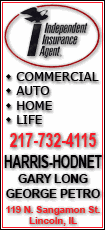 The latest numbers from MasterCard Advisors' SpendingPulse show footwear, men's clothing, consumer electronics and luxury sales all rose, as did online sales.
The figures, which track transactions in all forms including cash, really just signal stabilization, however, analysts said, because February 2009 sales were abysmal and consumer confidence had hit an all-time low.
"The disruptive weather did impact things," said Michael McNamara, vice president of research and analysis for SpendingPulse.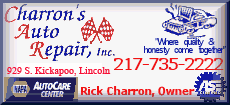 But spending overall remains tepid amid high unemployment and tight credit, he said. Clothing sales fell 1.8 percent on top of an 11.8 percent drop in February 2009. Women's clothing sales fell 1.6 percent last month, while sales of men's clothing rose 5.7 percent and footwear rose 2.2 percent.
Showing the most improvement for Jan. 31 to Feb. 27, compared with a year earlier, were:
- Consumer electronics, up 5.8 percent, for a sixth monthly increase.
- Luxury sales, excluding jewelry, up 15.2 percent, following gains of 8.1 percent in January and 5.5 percent in December.
- Online sales, up 16.7 percent, though the average transaction shrank 3.7 percent.
The figures come a day before retailers report on their sales at stores open at least a year. Analysts predict chains saw the figure grow modestly for the third straight month. The sales comparison is considered a key indicator for retailers because it excludes sales at stores that open or close during the year.
Ken Perkins, president of RetailMetrics market research firm, said February customer "traffic was good in between the snowstorms," and shoppers appeared to buy regular-priced spring fashions despite the snow, an encouraging sign for the economy.
"Retailers seem not to have needed extreme discounting to drive traffic to their stores," McNamara agreed.
The real test will come later when monthly figures are being compared with last spring, summer and fall's more stable spending patterns. February -- sandwiched between post-holiday clearance and spring -- is the second-least important month of the year for retailers after January. Analysts see combined data for March and April as a more accurate measure of consumer behavior.
"The impacts from nature and the light volume of February sales make it difficult to read too much into the this month's performance," said Michael P. Niemira, chief economist at the International Council of Shopping Centers.