T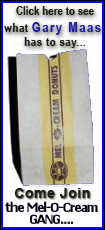 he new TiVo Premiere boasts a thinner, sleeker look with a revamped menu and features that will more closely integrate TV shows and Internet content. A search for an actor, for instance, brings up his movies that are coming up on TV or available for rental or purchase through Amazon.com, as well as related YouTube videos.
"This is a whole new chapter in TiVo's evolution," CEO Tom Rogers said in an interview. "We're moving toward `get anything you want whenever you want it.'"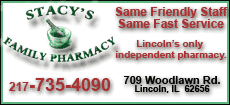 In doing so, the company also hopes to regain the cachet that made the word "TiVo" synonymous with TV recording -- a verb that has faded in use with the rise of generic DVRs that cable TV companies make available to their subscribers. TiVo could use a sales boost because the company has barely ever made money.
In the first few years after TiVo was founded in 1997, its DVRs were truly revolutionary. Today, the integration of TV and the Internet is available in a growing number of devices, from Moxi DVRs to Internet-enabled TV sets. TiVo has to work harder to stand out.
Its answer is the TiVo Premiere, due to hit retail stores in early April in TiVo's first product launch in more than two years. The $499 Premiere XL will be able to store up to 150 hours of high-definition TV on its 1-terabyte hard drive. The $299 Premiere can store up to 45 hours of HD TV on its 320-gigabyte hard drive. The DVR uses Adobe Systems Inc.'s Flash software, which is widely deployed on the Web and will enable TiVo to let third-party developers create applications for the new units.
The prices of the new DVRs are comparable to the current line. The new DVRs, like previous models, will require subscription fees ranging from $12.95 a month to $299 for three years. Customers can also choose to pay the fees in one lump sum of $399 to last the life of the unit.
TiVo also fixed a few annoyances for customers. Viewers of a TV show can now surf the menu without having to leave the show. It will shrink to a small window and keep playing. Searching for shows will be easier with a new remote that has a keyboard. But it costs extra and won't be available until late summer or early fall. Pricing has not yet been set.
A new disk-space bar will show how much storage is left. And a new video bar across the menu screen will show what's popular or recommend shows you might want to watch. Previously that required navigating several menus.
"TiVo has Amazon on its boxes, YouTube and Blockbuster and (the list will) likely grow over time," said Tony Wible, an analyst at Janney Montgomery Scott. "TiVo helps aggregate all this stuff."