The census is mandated by the Constitution to count everyone living in the United States, regardless of their citizenship or immigration status. While the purpose is to take an enumeration, the data collected from the forms is used by the government to determine many other things.

First, the population of a state and areas within each state determine representation in the House of Representatives. Thus, how many seats each state will have in Congress, and how those congressional district boundaries are redrawn after the next election, will be guided by census figures. Even people living in a given area temporarily, if counted on the census form, are in the population count for that area.
A great amount of government funding for programs is based on census statistics. Federal dollars are distributed based on the population count in funding services including school lunch and Head Start programs, education, transportation, health care, and job training. Census results are also used to compile statistical information for use in decision-making, such as planning future locations of schools, fire and police departments, new roads, hospitals, child-care and senior centers -- even where to locate supermarkets, new housing, businesses and other facilities.
By federal law, every household in the United States must participate in the 2010 census. One of the shortest census forms in history, the 2010 census form asks 10 questions and takes about 10 minutes to complete. Census forms will be delivered or mailed to households in March. Households should complete and mail back their forms upon receipt. Census workers will visit households that do not return forms, to take a count in person.
Personal household information collected on census forms is protected by federal law and kept confidential for 72 years. Immigration officials, the Internal Revenue Service and even the White House are prohibited from access. All responses are safe and confidential. By law, the Census Bureau cannot share respondents' answers with anyone, including other federal agencies and law enforcement entities. All Census Bureau employees take an oath of nondisclosure and are sworn for life to protect the confidentiality of the data. The penalty for unlawful disclosure is a fine of up to $250,000 or imprisonment of up to five years, or both.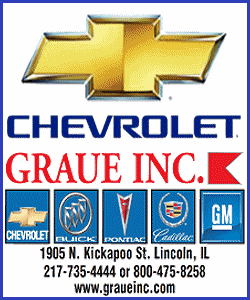 Residents who do not complete a form after being sent one may be sent an additional replacement form. If no form is mailed back, residents can expect a personal visit from a census worker after March. The census taker will ask the questions on the form, record the answers and submit the form for that household.
Respondents are required by federal law to complete and return the census form. A code of federal law states that anyone who fails to submit required information, or does so falsely, may be fined up to $500.
There is not currently a way to fill out the form online, though the Census Bureau is experimenting with that for the next census.
In areas served by the U.S. Postal Service, postal workers will deliver the initial mailing in mid-March. In all other areas, census takers will deliver the form packages between March 1 and April 30. If an additional form or additional help is needed, many communities have set up community centers for census information. One such place in Logan County is at the Lincoln Heritage Museum at Lincoln College.
For more information about the 2010 census, visit 2010census.gov or call 866-872-6868.
[Text from file received from Ron J. Keller]
Part 1 of series: A brief history of the U.S. Census and what to expect with this year's form