T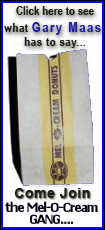 he adjusted profit was 7 cents per share, well ahead of the 2 cents per share expected by analysts polled by Thomson Reuters.
Without adjusting for one-time items, DivX lost $34,000, or less than 1 cent per share, during the quarter that ended Dec. 31, down from a profit of $2.6 million, or 8 cents per share, during the fourth quarter of 2008.
Revenue fell 13 percent to $20.1 million, from $23.2 million a year earlier.
The company said it expects first-quarter revenue of $20.5 million to $21.5 million, with per-share results ranging between a loss of 2 cents and break-even. Excluding one-time items, that would be a profit of 4 cents to 6 cents per share. Analysts were expecting a profit of 3 cents per share.
CEO Kevin Hell said the fourth quarter ended with "strong financial results well ahead of our guidance."
For the full year, it earned $131,000, or break-even per share, down from a 2008 profit of $10 million, or 30 cents per share. Revenue fell 25 percent to $70.6 million from $93.9 million in 2008.
DivX shares fell 11 cents to close at $6.01 before the announcement. They rose $1, or 17 percent, to $7.01 in late trading.