I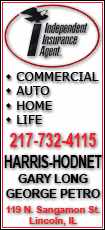 n Europe, the FTSE 100 index of leading British shares was down 8.72 points, or 0.2 percent, at 5,524.49 while Germany's DAX fell 22.75 points, or 0.4 percent, to 5,795.13. The CAC-40 in France was 6.07 points, or 0.2 percent, lower at 3,836.45.
Though the European Central Bank and the Bank of England are expected to keep their main interest rates on hold at 1 percent and 0.5 percent, investors appear to be treading carefully ahead of their accompanying statements.
In particular, they will be interested to hear what European Central Bank president Jean-Claude Trichet says about the economic outlook for the 16-country eurozone and how monetary policy is being affected by the debt crisis afflicting Greece -- figures earlier confirmed that the eurozone economy grew by a tiny 0.1 percent in the last three months of 2009 as the recovery in Germany ground to a halt, Italy started contracting again and the Greek recession worsened.
Despite the anemic economic recovery in the eurozone, Trichet is expected to confirm that special lending measures to banks introduced during the financial crisis will continue to be scaled back.
Analysts think he will confirm that the upcoming auction of 6-month credits on March 31 will be the final operation and that the interest rate charged for shorter-term loans will be increased. The central bank introduced a range of cheap liquidity operations when the financial crisis first exploded to allow the commercial banks to have access to money at a time when the credit markets had seized up.
Regarding the Bank of England, investors will be looking to see if the rate-setting Monetary Policy Committee asks to have its financial asset program extended.
However, with inflation above the Bank's 2 percent target and economic growth higher than previously thought, most analysts doubt an extension will be asked for -- the Bank of England bought some 200 billion pounds worth of financial assets from the commercial banks, mainly bonds, to increase the money supply and get them lending again.
"This afternoon's session could be a volatile one, but until all the cards are on the table it seems that no one is willing to show their hand just yet," said Anthony Grech, market strategist at IG Index.
Greece also remains in focus after Greece's Public Debt agency chief said a new 10-year bond was oversubscribed. The government was seeking a maximum of euro5 billion but had bids for euro7 billion within an hour of the book opening.
The sale will be watched closely by financial markets to gauge the depth of Greece's debt crisis. The announcement of the issue comes a day after debt-ridden Greece detailed a whole new round of austerity measures, including salary cuts for civil servants, pension freezes and tax hikes on cigarettes, alcohol, luxury goods and gems.