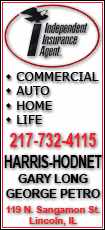 The company said sales and margins were hit by deflation.
Net profit was euro267 million ($365 million), compared with euro291 million in the same period a year earlier. Sales rose 3.3 percent to euro6.80 billion, mostly due to growth at its Dutch stores.
"Sales and margins continued to be impacted by deflation, trading down and increased promotions," Chief Executive John Rishton said in a statement. Trading down means customers preferred cheaper brands. More promotions means Ahold offered more bargains to attract customers, which hurts the company's margins.
Rishton noted that while operating margins fell to 5.4 percent from 6.1 percent a year ago, the company grew volumes and market share in both the U.S. and Netherlands.
Sales were down 1 percent to $5.73 billion in the United States.
In the Netherlands, where Ahold owns the dominant Albert Heijn chain, sales rose 12 percent to euro2.49 billion.
Ahold said it has paid down net debt to euro717 million from euro1.18 billion since October. The company launched a euro500 million share buyback plan and proposed a 28 percent increase in its dividend for 2010, to euro0.23 per share.