More than 27,000 of the gas-electric hybrids were sold in February, making the Prius the best selling model for the 10th straight month, according to Japan Automobile Dealers Association figures released Thursday.
The continued popularity of the Prius comes despite Toyota's recall debacle affecting 8.5 million vehicles around the world, including the third-generation Prius in Japan, recalled for a glitch in antilock braking. But the safety concerns and bad publicity have hurt sales of Toyota models in the U.S. -- the automaker's biggest market.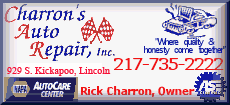 Sales of the Prius have been boosted by its reputation for delivering superb mileage by switching between a gasoline engine and electric motor as well as tax breaks and other government incentives.
The Prius, also the world's top-selling hybrid, has been so popular in Japan that it has a big backlog of orders, with a waiting list lasting about six months.
"The reaction within Japan has been very calm," said dealers' association spokesman Kentaro Nakata. Cancellations of Prius orders are extremely rare, he said. "There are people waiting to snatch up the car. The Prius is seen as the pioneer of hybrid technology, and its brand image is solid."
Toyota's handling of the quality lapses, which emerged in the U.S. last year, has received widespread media attention in its home market but loyalty to Toyota remains relatively strong because the other defects behind the recalls -- sticky gas pedals and faulty floor mats -- have not affected any models sold in Japan.
Toyota Motor Corp., the world's biggest automaker, began offering new software to fix the braking problem on the Prius and two other hybrid models last month. The company said most of the fixes are expected to be completed by the end of March. It did not have a comment on Prius' topping the Japan sales rankings.
"Sales aren't likely to taper off until next year," Mamoru Katou, analyst with Tokai Tokyo Research, said of the Prius. "Sales are going strong despite the big fuss, although there are some cancellations."
Katou says February's sales reflect demand from buyers who had placed orders before the recalls, and the car's longer-term success remains uncertain as the Prius is expected to face competition from rival models.