Reports on initial weekly jobless claims and January factory orders and pending home sales are due out Thursday morning. Retailers are also releasing monthly sales reports. The Labor Department then provides its monthly update to unemployment Friday.
European markets were slightly lower as investors await announcements from the European Central Bank and the Bank of England as well as details about a new debt offering from Greece. The central banks are expected to keep rates at current levels, while Greece is trying to sort out budget problems in an effort to contain rampant debt.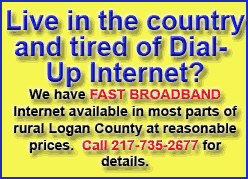 A recent rise in stocks has run out of steam over the past couple of days because investors are still uncertain about how strong the economy will grow. Upcoming economic reports, especially the monthly employment data, should give traders the insight they need. High unemployment remains a key stumbling block to a strong, sustained recovery.
Ahead of the opening bell, Dow Jones industrial average futures rose 4, or less than 0.1 percent, to 10,391. Standard & Poor's 500 index futures fell 0.10, or less than 0.1 percent, to 1,118.50, while Nasdaq 100 index futures rose 0.50, or less than 0.1 percent, to 1,852.50.
The weekly jobless claims report is expected to show fewer people applied for unemployment benefits last week. Economists polled by Thomson Reuters predict first-time claims fell to 470,000 from 496,000 a week earlier. Claims jumped unexpectedly the previous two weeks, adding to concerns in the market.
The report is due out at 8:30 a.m. EST.
A separate report on factory orders from the Commerce Department is expected to show the industrial sector is continuing to rebound. Economists forecast orders grew 1.8 percent last month after rising 1 percent in January.
The Commerce Department report is due out at 10:00 a.m. EST.
Meanwhile, economists predict an index measuring signed contracts to buy previously occupied homes rose to 97.6 in January, from 96.6 a month earlier. The National Association of Realtors pending home sale index is due out at 10:00 a.m. EST.