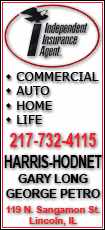 Benchmark crude for April delivery was down 56 cents to $80.31 a barrel at late afternoon Singapore time in electronic trading on the New York Mercantile Exchange. The contract climbed $1.19 to settle at $80.87 on Wednesday after rising 98 cents on Tuesday.
Oil prices have traded in the $70s for most of the last eight months, rising above $80 several times only to fall back amid concerns that crude demand in developed countries is lagging behind an overall economic recovery.
U.S. inventory data released Wednesday by the Energy Information Administration was mixed, with crude and gasoline supplies rising and distillates, which include deisel and heating oil, falling.
Some analysts have been expecting deisel demand to improve as the economy grows.
"This might herald the first signs of a pick-up in distillate demand," Barclays Capital said in a report. "As the normalization in economic growth continues, commensurate to which oil demand recovery becomes more broad-based," inventories should fall.
In other Nymex trading in April contracts, heating oil fell 1.67 cents to $2.077 a gallon, and gasoline dropped 1.56 cents to $2.232 a gallon. Natural gas was up 0.4 cent at $4.761 per 1,000 cubic feet.
In London, Brent crude was down 52 cents at $78.73 on the ICE futures exchange.