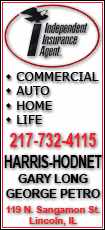 The Cornland community was without banking service until March 2, 1920, when M.B. Drake and George Volle started State Bank of Cornland with capital of $35,000, which was supplied by 68 investors. Drake was named cashier, and by June 30, 1920, the new bank had total assets of $105,651.
The original building cost $8,875. It was badly damaged by a tornado on April 19, 1927, that devastated several communities in Logan and Sangamon counties. The building was rebuilt according to the original plans and continued in use until 1979, when a new bank building was erected across the street.
M.B. Drake served as cashier until 1949, when he was replaced by his son, George E. Drake, who served through 1964. Other cashiers were Lee D. Stults, Gary M. Eike and W. Dale Lyons. Paul Moody was cashier for a short time just prior to the merger with State Bank of Lincoln in 1990, when the Cornland Bank had deposits of $6 million.
Minnie D. Bryson was a longtime employee of the State Bank of Cornland, starting as a part-time employee when she was still in high school. She was named vice president in 1948 and retired in 1987 after serving the bank for more than 50 years.
Erma Louise Bohn joined the bank in 1959, was elected assistant cashier in 1963 and served in that capacity until her retirement in 1985.
Most of the original directors served on the board until their deaths. Some of the people who later served as directors were Lulu Day Lanham, David L. Drake, Dan Volle and Allen C. Drake.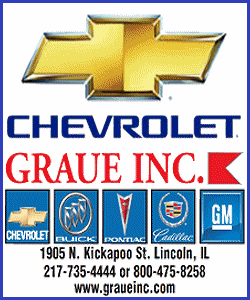 At the open house, a money collection will be displayed. It was started in the 1920s by M.B. Drake and includes gold coins and some large-size paper money, which was issued by a number of area banks. This currency, while rather unusual, was considered legal tender and had the backing of the federal government. Currency known as "gold backs" is also included in the collection. In addition, Cornland memorabilia will be on display at the open house.
Donald L. "D.L." Stanfield is manager in Cornland and has been with the bank for 31 years. Carla Clark, who has been with the bank since 2004, assists him.
[Text from file received]