Present for the meeting were Rick Hobler, board president; Jim Mammen, vice president; Reatha Owen, secretary; Robert Bagby, superintendent; Joyce Hubbard, principal; and Todd Poelker, assistant principal.

Hobler opened the meeting by giving definitions of the terminology the group would use.

He referred to a "traditional scale" as being the old 90, 80, 70, 60 scale. In that scale, when students scored 90 percent or better in a class, they received some form of an A; the 80 percentile scores warranted B's in varying degrees; 70s were C's; 60s equaled D's; and 59 and below were failing scores.

In the elevated scale, which is what the high school is currently using, scoring at 93-100 percent is an A, 92 to 85 a B, 84 to 77 a C, 76 to 70 means a D, and anything below 70 percent is a failing grade.

Hobler said that in 1998 the board of education implemented a change in the grading scale from the traditional scale to the elevated scale.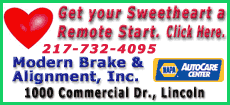 At a recent public meeting it was brought up that this elevated scale was causing LCHS graduates to miss out on admission to certain colleges because their grade-point averages do not reflect the grades they have earned.
Hobler said, "My goal personally is not to lower the bar, unless we have to lower the bar to level the playing field."
He also said that it had been suggested that this same elevated grading scale is having a negative effect on dropout rates and truancy rates.
Hobler said that none of the board members present were in their positions when LCHS switched to the elevated scale. He asked the principal if she knew why LCHS had made this change.
Hubbard said that in 1998, all the schools in the Central State Eight were on the elevated grading scale except LCHS, so Lincoln switched to be in line with the other schools.
Since then, Springfield schools, Tuscola and Chatham Glenwood have gone back to the traditional grading scale.
Riverton, Rochester, Sacred Heart-Griffin and Sparta are still on the elevated scale with LCHS.
Taylorville High School has adopted a "hybrid" grading scale that allows students to score as low as 65 percent and maintain a D, while at the same time tightening up the top end of the scale by establishing an A grade as between 93 and 100 percent.
Looking at the first-semester class failures, Hobler said that the total number of failures was 485, with 313 of those being fails with percentile scores falling to 59 or lower.
There were 67 failures that scored between 60 and 64 percent correct and 105 failures that scored between 65 and 69 percent. If the school were to go back to the traditional scoring method, 172 failing grades given out in the first semester could have been recorded as passing grades.
Hobler asked if those who were present had specific stories of kids who have come back and said that they didn't make it into a college because of their grade-point average.
Owen spoke up, saying she'd asked parents she knew who had children who had recently gone off to college what their experience was. They had told her that their students' schools first looked at ACT test scores.
There were also accounts given of students missing out on financial aid because their GPA was too low.
In regard to the dropout rate being affected by the scoring method, Hubbard said there really wasn't anything to support that. She said the dropout rate has been pretty consistent since 1998 and even has come down in the last few years. She added that in the most recent years the chronic truant rates have dropped as well.
Poelker spoke about the dropout rate, saying: "The kids that we lose dropping out or chronic truant are the kids in the 59 percent or below. They are failing multiple classes."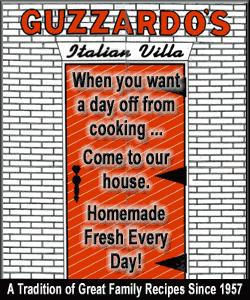 Hobler said another thing that is affecting the LCHS students is that the current scale allows for an A-plus, which is a percentile score of 99-100 and earns a full 4-point GPA. He commented that perhaps they should drop the A-plus designation and give a straight 4.0 GPA to students who earn 95-100 percent correct.
Mammen offered his point of view: "Any time you lower expectations, you lower effort. If we make 60 passing, how is that going to impact our 'meets and exceeds' grades with the state testing? We're just saying, 'With less effort, you can still pass and get out of high school.'"
Bagby commented in response to Mammen: "If I was going to make any change -- and Jim, I understand your comments and agree with your comments -- but if we were going to make a change, my recommendation would be that we can pick up 105 students by dropping (passing percentiles) to 65, which would help as we try to get graduation rates up".
Holber said that would then be going with something similar to the Taylorville hybrid scale.
Bagby said that the top end of the scale was not going to influence the motivated students who are already up there. He said, "I don't care if you said for an A you have to have 95 to 100, 94 to 100 or 96 to 100, those motivated students are going to get the grades they want irregardless of what the grade scale is."
Poelker commented that he thought the big thing that needed to change was the elimination of the A-plus. "It has never been right to be a straight-A student in Lincoln and not have a 4.0," he said.
He also commented that he was in agreement on going down to 65 for a passing grade.
Hobler said, "Then you would be in favor of the Taylorville hybrid also." And Poelker replied that he would not be opposed to it.
Hubbard said she agreed also with eliminating the A-plus, and that she had talked to others who were in favor of the Taylorville hybrid, as was she.
As the meeting drew to a close, Hobler asked Owen if she also would support the Taylorville hybrid. Owen said she thought that tweaking the top and bottom ends of the scale would have a positive effect for the students.
In closing, Hobler said that the final recommendation to the full board would be to adopt the grading scale similar to the Taylorville hybrid, doing away with the A-plus and dropping the passing grade to 65 percent.
He also noted that making the recommendation did not mean it would be the final outcome. The board will hear the recommendation and cast a vote on it at the full board meeting the end of this month.
[By NILA SMITH]