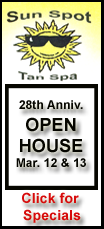 "Our protests have to be long-lasting and relentless," protest organizer Giorgos Skiadiotis said. "Because the more rights we surrender, the more they want to take away from us."
Greece's two largest unions were planning more demonstrations later Friday.
The center-left government is seeking a total euro16 billion ($21.87 billion) in savings this year, to reduce a bloated budget deficit of some euro30 billion ($41 billion) that is over four times the EU limit as a percentage of annual output.
The cuts are key in convincing bond markets to loan the country money and to win support from the European Union.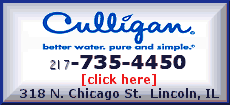 Papandreou was heading for a meeting in Luxembourg with Prime Minister Jean-Claude Juncker, head of the group of eurozone finance ministers. Later Friday, he will hold talks in Berlin with German Chancellor Angela Merkel.
Merkel and Germany, as the biggest of the 16 countries that use the euro, would play a key role in any financial lifeline the EU plans to offer Greece. But the German government has said that Friday's meeting is not about giving aid and the EU's promise of support, first issued last month, remains vague.
Despite raising euro5 billion ($6.83 billion) from a successful 10-year bond issue Thursday, Athens remains under intense pressure from high borrowing rates. Papandreou has ruffled Europe's feathers by warning that Greece could request financial help from the International Monetary Fund unless the EU details potential emergency support.
Papandreou insists Greece is not seeking bailout money from the European Union but a public commitment to a financial rescue plan that would reassure markets.
Asked what he wants from Merkel, Papandreou said in an interview published Friday in Germany's daily Frankfurter Allgemeine Zeitung that Greece needed "support ... that there is European support so that we can borrow money under reasonable conditions."
He said that Greece has never asked for a bailout, but lack of support would hurt his reform plans.
"And that would, one way or another, be expensive for all of Europe," Papandreou said. "If the euro retreated, that might help some countries with their exports, but it would for example make importing oil and gas more expensive."