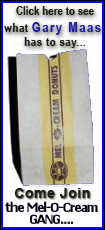 Benchmark crude for April delivery was up 48 cents to $80.69 a barrel at late afternoon Singapore time in electronic trading on the New York Mercantile Exchange. The contract fell 66 cents to settle at $80.21 on Thursday.
U.S. stock markets rose Thursday on investor optimism that the February unemployment rate, scheduled to be released by the Labor Department later Friday, will show the economy is recovering. The jobless rate in January was 9.7 percent.
Most major Asian stock markets rose on Friday, and crude traders often look to equities as a measure of overall investor sentiment.
"Bullish surprises within the payrolls data could easily ignite a broad based rally" in stocks and commodities, Ritterbusch and Associates said in a report.
In other Nymex trading in April contracts, heating oil rose 0.59 cent to $2.0746 a gallon, and gasoline gained 0.96 cents to $2.2433 a gallon. Natural gas was down 0.9 cent at $4.566 per 1,000 cubic feet.
In London, Brent crude was up 50 cents at $79.04 on the ICE futures exchange.