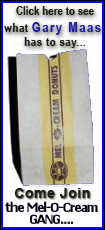 At Costello Sandwich and Sides in Chicago, which uses 10 to 15 cases of tomatoes a week and is now paying $25 a case instead of $15, customers can expect to get a bit less tomato on their sandwiches. The shop hasn't raised prices or stopped serving tomatoes altogether, but manager Matthew Villareal says he can see the tomatoes are soft when the prep cooks are cutting them.
"The tomato prices definitely have gone up and the quality isn't so great either," he said. "We just kind of eat the cost."
An unusually cold January in Florida destroyed entire fields of tomatoes -- along with some green beans, sweet corn and squash. The cold scarred the tomatoes, damaged their vines, and forced many farmers to delay their harvest.
The average wholesale price for a 25-pound box of tomatoes is now $30, up from $6.50 a year ago. Florida's growers would normally ship about 25 million pounds of tomatoes a week; right now, they're shipping less than a quarter of that, according to Reggie Brown of the Florida Tomato Grower's Exchange, a tomato farmer cooperative in Maitland.
Some parts of Florida saw average temperatures so low that this January and February were among the 10 coldest on record, according to the National Weather Service.
"Anecdotally, from talking to some real long timers, as well as people who watch the weather, this has been the most extended cold in maybe 60 years," said Terry McElroy, spokesman for the Florida Department of Agriculture.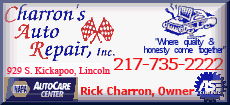 Industry estimates suggest that about two-thirds of the tomato crop in the major southwestern production region was destroyed, according to a Feb. 25 United States Department of Agriculture report.
There's more bad news, Brown said: Because of the continued cold weather -- 38-degree temperatures were predicted Friday in some central Florida growing areas -- the current crop of fruit isn't as far along as everyone had hoped.
"We thought they'd recover by early April, but now it's mid- April," he said.
And because high demand has driven up domestic prices, many wholesalers are buying from Mexico instead.
"We're obviously losing market share to Mexico, and there's always a price to pay to get the customer to get back into the Florida market," Brown said.