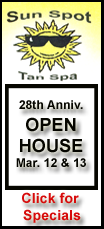 The Labor Department's monthly report is widely seen as the most important economic indicator because jobs growth is considered a key ingredient for a strong, sustained recovery.
Overseas markets rose on hopes for positive signs from the U.S. jobs report and a successful bond sale by debt-burdened Greece. Budget and debt problems in the European nation have dogged the markets in recent months.
The rise in futures trading on top of a late-day rally in stocks Thursday indicates that investors are optimistic the jobs report will show at least small signs of improvement. Jobs growth is fundamental to a recovery because it puts money in more workers pockets, allowing them to increase spending. Consumer spending accounts for about 70 percent of economic activity.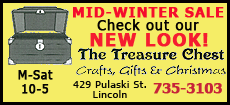 The jobs data, however, could be skewed because of major snowstorms that pummeled the east coast throughout the month.
Employees who couldn't make it to work because of the bad weather and weren't paid will not show up on payrolls that the government surveys for its report. Job losses for February may be artificially inflated by 100,000 or more, economists estimate.
Overall, economists polled by Thomson Reuters forecast the unemployment rate will rise to 9.8 percent in February from 9.7 percent a month earlier. Employers likely shed 50,000 jobs last month, including the snow impact.
Data from the jobs report such as average hours worked and temporary employment will be closely watched because they are considered indicators of future job growth.
The Labor Department's report is scheduled to be released at 8:30 a.m. EST.
Ahead of the opening bell, Dow Jones industrial average futures rose 28, or 0.3 percent, to 10,459. Standard & Poor's 500 index futures rose 4.00, or 0.4 percent, to 1,126.30, while Nasdaq 100 index futures rose 3.25, or 0.2 percent, to 1,863.00.