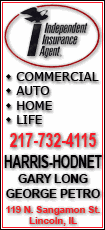 "Let's go with high spirits, have fun and be confident while staying humble," Toyoda, choking up and wearing a gray workman's jacket, told 2,000 workers packed into the company's headquarters. "We are making a start today."
His address, billed as "An Urgent Meeting for All Toyota -- Toward a New Beginning for Toyota," was also watched via live video by 7,000 workers at company plants. Representatives of suppliers and dealers also attended the event in the Japanese city named after the automaker.
Toyoda returned to Japan earlier this week after being grilled by U.S. lawmakers in a congressional hearing on the spate of quality lapses that include braking problems and sticking gas pedals. The problems have resulted in global recalls of 8.5 million vehicles, 6 million of them in the U.S.
Other executives who appeared before congressional hearings on Toyota's recalls also attended Friday's event.
The head of Toyota's North American sales unit, Jim Lentz, assured the crowd the company was working hard to restore customer trust. He urged all to be prepared for "a long road ahead" of harsh criticism.
Workers, who applauded executive speeches, said they were moved.
"I could feel the president's anguish, and I felt we all must work harder," Hideki Watanabe, 51, a Lexus engineer, said after the 45-minute meeting. "It breaks my heart to think that the cars we are making to bring joy to people might cause sorrow and accidents."