In those people, the test revealed no significant artery blockages 62 percent of the time. That doesn't mean all those tests were unnecessary, but the rate is high enough to suggest doctors could do a better job of choosing who really needs the exam, researchers said.
The researchers suggested doctors should be less willing to order an angiogram for symptom-free patients, a group that made up 30 percent of the study sample.
Beyond that, further study might help doctors better gauge heart disease risk from a patient's symptoms and characteristics like age and history of other diseases, said lead author Dr. Manesh Patel of Duke University.
Doctors could also use more research to help them choose the right noninvasive test, which might reduce the need for angiograms, he said.
Choices now include the treadmill test, injecting a radioactive solution to trace blood flow within the heart, doing an ultrasound to watch the walls of the heart moving, and doing a specialized CT scan that has recently shown promise.
"We still haven't figured out, in all honesty, the best way of applying these technologies," Brindis said.
In fact, one of the study's co-authors -- Dr. Pamela Douglas of Duke -- just received a $32.5 million federal grant, the largest ever for heart imaging, to compare various heart imaging tests and see which ones do the most to prevent heart attacks, deaths and hospitalization.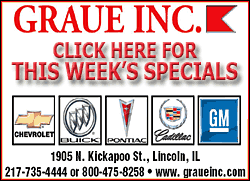 Experts praised Patel's study.
Some previous reports have found similar results, but the new study is so huge "we can now feel comfortable these aren't isolated findings, this is for real," said Dr. Michael Lauer, director of the division of cardiovascular sciences at the National Heart, Lung and Blood Institute.
___
On the Net:
New England Journal: http://www.nejm.org/