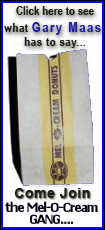 And a separate study of an individual genome located the cause of another inherited disease.
The blueprint for life, called DNA, contains about 22,000 genes, and researchers calculated the number of changes by analyzing the genes of a mother, father, and their son and daughter.
The result, reported in Thursday's online edition of the journal Science, found that the children had about 30 mutations from each parent for a total of 60 changes passed along to the offspring.
Scientists previously had thought a child had about 75 mutated genes from the parents.
The rate of mutations probably will vary somewhat, depending on the age of the parents, said co-author Lynn B. Jorde, chairman of the Department of Human Genetics at the University of Utah School of Medicine.
Most mutations are thought to be unimportant, but the rate at which things change is considered critical, helping explain the gradual development of changes.
Genomic studies can help researchers find ways to identify individual genes or mutations that can lead to inherited disease.
Jorde and the senior author, David J. Galas, of the Institute of Systems Biology in Seattle studied a family in which the parents had no genetic abnormalities, but each carried recessive genes that resulted in their son and daughter being born with two extremely rare conditions -- Miller's syndrome and primary ciliary dyskinesia.
Miller's syndrome, which causes facial and limb malformations, has been diagnosed in only two families in the world. PCD is a condition in which the tiny hair-like structures that are supposed to move mucus out of airways in the lungs do not function. The chances of having PCD are estimated at one in 10,000.
Jorde said the odds of someone having both PCD and Miller's syndrome are less than one in 10 billion.
"We were very pleased and a little surprised at how much additional information can come from examining the full genomes of the same family," Galas said in a statement.