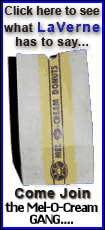 The FDA said in a statement Friday that certain patients with a genetic variation cannot metabolize the drug, putting them at increased risk for heart attack and stroke.
Patients can determine if they are "poor metabolizers" by taking a genetic test. The FDA recommends these patients use other blood thinners, such as aspirin.
The FDA added similar language to Plavix's label in November, but the new warning appears within a black box, the FDA's most severe safety labeling.
Plavix is prescribed to heart disease patients to prevent dangerous blood clots, which can cause heart attack, stroke and death.
With genetic tests costing around $500, experts say it's unlikely such testing will become standard for patients taking Plavix.
"I think based on this people will do more genetic testing, but I think it's premature to say that everyone who gets Plavix needs to be tested," said Dr. Louis Teichholz, head of cardiology at Hackensack University Medical Center.
Teichholz said the black box warning on Plavix could push more doctors to prescribe Effient, a competing blood thinner launched by Eli Lilly & Co. last summer.
In order to work effectively, Plavix must be broken down by a particular liver enzyme. But FDA says 2 to 14 percent of people in the U.S. have low levels of the enzyme, preventing them from successfully processing Plavix. The likelihood of being a non-responder varies by race, according to the FDA.
According to Sanofi-Aventis and Bristol-Myers Squibb, which market the drug, the patients who are designated as poor metabolizers represent about 2 percent of whites, 4 percent of blacks and 14 percent of Chinese, according to the prescribing information. In total, poor metabolizers account for 3 percent of the population, the companies said.