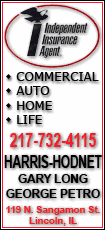 Benchmark crude for April delivery was down 17 cents to $79.63 a barrel at late afternoon Singapore time in electronic trading on the New York Mercantile Exchange. The contract slid $1.44 to settle at $79.80 on Monday.
Oil prices have ricocheted between $70 and $80 for most of the last nine months as crude demand recovered from last year's global recession but remains weak in developed countries.
Crude rose to above $82 last week from $69 early last month, and some analysts now expect prices to continue to drift back down again.
"We have shifted from a bullish to a bearish trading posture," Ritterbusch and Associates said in a report. "We will look for a resumption of selling by mid week."
The oil ministers of Iran and Venezuela, countries that usually support output cuts to boost prices, have signaled recently they don't expect the 12-nation Organization of Petroleum Exporting Countries to change production quotas when it meets Tuesday in Vienna.
Investors will also be eyeing this week's Federal Reserve meeting for any clues about when it may start raising record-low interest rates.
In other Nymex trading in April contracts, heating oil fell 0.5 cent to $2.053 a gallon, and gasoline dropped 0.28 cents to $2.22 a gallon. Natural gas was little changed at $4.39 per 1,000 cubic feet.
In London, Brent crude was down 27 cents at $77.62 on the ICE futures exchange.