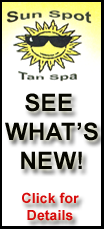 Now the Japanese automaker is talking at length about how its tests don't support Sikes' version of events, and the driver is quiet.
Toyota says its tests showed the car's gas pedal, backup safety system and electronics were working fine. It was unable to replicate the stuck gas pedal that Sikes reported.
The automaker said Monday that it found Sikes rapidly pressed the gas and brakes back and forth 250 times, the maximum amount of data that the car's self-diagnostic system can collect. That account appears to contradict Sikes' statements -- backed by the California Highway Patrol -- that he slammed the brakes, even lifting his buttocks off the seat.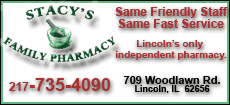 Toyota officials said they believed Sikes hit the pedals lightly, which would have prevented a brake-override system from kicking in. Under the Prius design, engine power is cut if the brake pedal is pressed with moderate force.
Toyota stopped short of saying that Sikes fabricated his story.
"We have no opinion on his account, what he's been saying, other than the scenario is not consistent with the technical findings," spokesman Mike Michels said at a news conference.
The episode March 8 was among the highest-profile headaches Toyota has suffered in recent months. It recalled more than 8 million cars and trucks worldwide because gas pedals can become stuck in the down position or be snagged by floor mats. Dozens of Toyota drivers have reported problems even after their cars were supposedly fixed.
The company had no explanation for discrepancies with Sikes' account but confirmed the brakes were overheated and the pads worn. Bob Waltz, vice president of product quality and service support at Toyota Motor Sales USA, said the front brakes were "metal to metal."
Toyota said it believes a CHP officer's account that he smelled burning brakes while guiding Sikes on the freeway. Officials said repeatedly pressing the pedal could have overheated the brakes but were unclear why the car didn't stop sooner than it did.
"That is the puzzling aspect of this," Michels said in an interview. "All we know are the engineering facts. We looked at all the components, they all work."
Toyota said its tests showed the car's electronics were working fine.