More Logan County GIS data online

Send a link to a friend
[March 16, 2010] Through a partnership with the Logan County Emergency Telephone Systems Board, more data can now be seen on the county's Internet mapping Web site. Ambulance, fire protection and law enforcement boundaries can all be viewed on the Web. The new data also shows addresses for all rural residences, roadways and streams.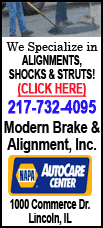 The Logan County Geographic Information System can be viewed online. To view the various mapping layers that have been created, visit www.co.logan.il.us/gis/.

A geographic information system is a digital map comprised of a limitless number of layers that can be overlaid on top of one another to create a customized map of an area. These layers are typically comprised of a database with a spatial reference. In short, it attaches the "what" of a database with the "where" of a map. Imagine being able to click on any feature of a map to learn more about it. A GIS system can be a useful tool for everyone from the casual user to the highly trained professional.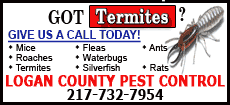 Logan County's GIS took shape with a grant from the Illinois Department of Transportation to assist the county with establishing a GIS system. The grant money was directed through the county highway department and was used to purchase aerial photography and other data. This photography has become a base layer of the GIS.
Logan County worked with a specialized company from northern Illinois to develop a parcel mapping layer for the GIS. This layer is comprised of every land parcel within Logan County, drawn accurately on a base map. This enables the assessor's office to assess property with more accuracy. Combined with the new digital soils layer, farmland can now be assessed based on soil productivity, using the number of acres of each soil type. This can all be calculated electronically.
This parcel map can be overlaid with the aerial photography layer and the roadway centerline layer to pinpoint health hazards, show properties for sale, highlight vehicle accident locations or assist emergency response teams in planning a route.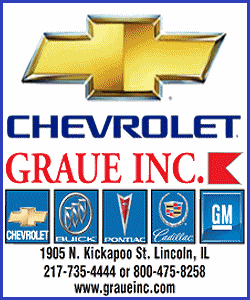 Logan County hopes to develop more layers, including municipal boundaries, voting districts, enterprise zones, zoning districts and school districts. The GIS system will allow a person to investigate any area of the county simply by clicking their computer mouse.
The GIS system is primarily funded by a recording fee collected by the county clerk's office.
The GIS committee is comprised of representatives from Lincoln, Atlanta, Mount Pulaski, Emden, Logan County Board, various elected or appointed Logan County officials, Logan County Emergency Management Agency, Logan County Regional Planning Commission, Lincoln & Logan County Development Partnership, and the Natural Resources Conservation Service. Currently, the GIS committee is an advisory committee for the county board, which is accountable for the GIS fund.
[Text from file received]