Lincoln Mayor Snyder sends letter opposing Quinn's cuts to cities

Send a link to a friend
[March 16, 2010] At the Monday night voting session of the Lincoln City Council, Mayor Keith Snyder shared copies of letters he has written to Sen. Larry Bomke, Sen. Bill Brady, Rep. Rich Brauer and Rep. Bill Mitchell regarding the proposed state budget.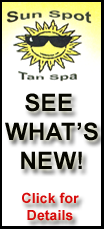 The city of Lincoln receives 10 percent of the state income tax paid each year. This money goes into the general fund and aids in the day-to-day running of the city.

Gov. Quinn is planning to cut that 10 percent to the city down to only 7, which equates to a 30 percent loss from that particular funding source.

Below is a copy of the letter Snyder has mailed out.

In addition, another letter is being drafted for the city council members to sign next week at the Tuesday committee-of-the-whole meeting.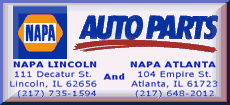 Copy of mayor's letter:
March 11, 2010
Thank you for your service on behalf of the 15,000 residents of Lincoln. The economy has made things extremely difficult for not only families, but for governments at all levels who serve those families. You know painfully well that the State of Illinois is facing one of the most precarious financial situations in its history. We are grateful that you represent us and appreciate your efforts on our behalf during these difficult times.
Yesterday in his budget address Governor Pat Quinn proposed slashing municipalities' share of the Local Government Distributive Fund by 30%. According to his budget director, the proposal was put forth so that cities would have "some skin in the game" over discussions to raise taxes. While he may view the proposal as a negotiating ploy with municipalities, the real "skin" that would be negatively affected by these cuts belongs to local citizens.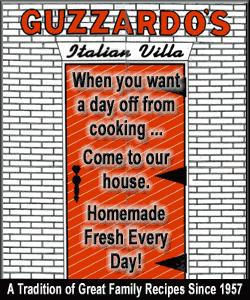 The Governor's plan would cut funding to the City of Lincoln in the amount of at least $355,000: a loss of $23.10 per resident. We have to have a balanced budget in place by May 1; fifty days from now. With revenues that, in the best case scenario, would be flat and with employee raises that must be paid as required by existing collective bargaining agreements, we already were planning to make sizeable cuts to non-personnel spending to stay afloat. Throwing a $355,000 hole in our path will leave us little choice than to make draconian cuts to virtually all services and the people who provide them.
We urge you to strongly oppose Governor Quinn's plan to alter the distribution formula for the LGDF. With the State of Illinois facing a $13 billion deficit, the $300 million the Governor wants to cut from local cities only amounts to a 2.3% solution to the State's financial problem. Please allow cities across your district to keep those funds and continue to provide vital services to our local residents.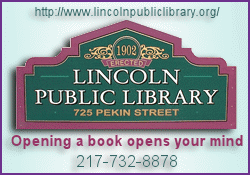 Anyone who wishes to contact this area's representatives and senators can find their addresses by following this link in Lincoln Daily News:
http://www.lincolndailynews.com/
Features/legislators.shtml.
[LDN]