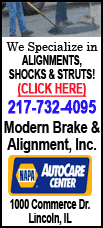 Logan-Mason Rehab is a private, not-for-profit organization established to help those with disabilities overcome their limitations and achieve independence through a positive work environment.

Now a part of Mental Health Centers of Central Illinois, an affiliate of Memorial Health System, the Logan-Mason Rehabilitation Center offers work and a sense of self-worth to area residents who otherwise might not have an opportunity to lead productive lives.

Inside the front doors, visitors are greeted by typical office-style cubicles, offices and a smiling receptionist. It looks like a conventional office setting until one walks through a door into the center where staff and clients work daily amidst smiles and hugs.
The director, Gene Frioli, doesn't walk around explaining the various areas. Rather he introduces staff members and gives them the floor to explain their section of the center. Gene is a modest man who praises staff whenever or wherever he is given a chance to do so. "I can't say enough about the character of the staff," he says. "They are all quality individuals."
Frioli was born in Staunton and is a Staunton High School graduate. He received his degree in special education from ISU. He then went on to graduate school in counseling and psychology at SIU Edwardsville. He is married to Melissa, an engineer in planning and design, and they have two children, Amanda and Sam.
As the tour begins, Gene seems disappointed that one supervisor is on vacation and isn't available to explain the center herself. He enjoys allowing staff members to do their jobs, and he readily prefers they receive the credit for their departments.
The work area begins with a large warehouse filled with boxes and stacked pallets holding electrical equipment waiting for the next task to be assigned. Here tasks such as cleaning and minor assembly are done under the supervision of staff. Eaton is the largest local employer of LMRC's clients, but other area businesses provide opportunities to these individuals as well, including Bonanza, McDonald's, Precision Products, Oney's IGA and Thornton Oil.
In an adjoining room, people work at tables ingeniously equipped to cater to each individual's abilities. Some guide a metal bar through a wooden form to shape the metal to specifications before sliding on a black plastic sleeve. These will become handles.
Some workers sit in front of a picture of three colored wires drawn out in straight lines. They hold metal boxes sprouting matching colored wires and use the picture to measure the right length before making cuts.
Others count screws and carefully dispense them into tiny plastic bags. The counting is made easy: one screw in each section in the wooden template, and when there is a screw in each slot, the number is correct and ready to be bagged.
Whenever someone visits, the workers proudly show their completed work to visitors. As one room leads to another, everyone, both staff and workers, has a ready smile. Everyone is eager to say hello and make friendly conversation.
This is the home of the regular work program, which trains clients to work, helps them obtain employment and aids them in advancing in their current positions. It also is home to a group of staff members who frequently are volunteers after their work is done, now teaching their clients the satisfaction of becoming volunteers themselves.
Logan-Mason Rehab trains each client according to his or her individual needs through a variety of programs offered on Postville Drive and at LMRC's other locations. The center enrolls in its program more than 200 clients with disabilities ranging from borderline to profound. The hope and help the center brings to the developmentally disabled and their families cannot be overstated.
Classrooms situated behind the warehouse and workroom house the developmental training program. These rooms are similar to those in any public elementary or high school. Classrooms set up for crafts, cooking, life skills, art and community services are filled with eager pupils and more friendly faces. Here students with severe developmental disabilities learn essential skills enabling them to care for themselves. Subjects taught include personal hygiene, balancing a checkbook, reading and obeying street signs, and making items that can be sold for profit or donated to area charities. The walls are lined with the students' creations: happy snowmen, cheerful lizards painted in bright colors, canvas paintings done with precise strokes and enviable style.
One student works at a customized easel that holds a plastic form for stitchery. It's an important aid, as the client has only some use of one hand and still less of the other hand.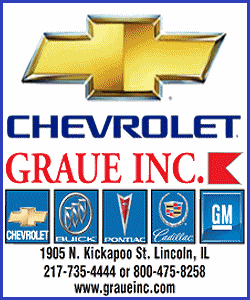 Another client has recently made pumpkin cookies that have everyone raving. As the baker beams with pride, the staff tells about how good the cookies are and how everyone in the building looks forward to them.
The happiness and enthusiasm emanating from the students is surpassed only by that of the instructors. Each instructor is clearly very fond of his or her pupils and enjoys teaching them and caring for them. In the art room, the art instructor proudly pulls out painting after painting among a hundred or more, excited to boast about her students' work, but suddenly shy when asked to pose for a picture herself.
The more than 70 full-time employees at LMRC clearly take their cues from the top. Frioli points out numerous times that it is the staff he supervises that needs to be given all the credit. The staff members in turn quickly bring over clients to meet, preferring to give them the credit for their work rather than themselves for their supervisory skills.

LMRC staff at last year's Polar Plunge
Frioli spoke proudly of LMRC's more than 70 full-time employees and their dedication, not only on the job but after hours as well. The staff is involved with the Polar Plunge as well as the Logan County Special Olympics. They have an annual coat drive and two food drives for the food pantry each year. They are involved with the American Heart Association, breast cancer awareness and the Elks' annual Christmas baskets for the needy.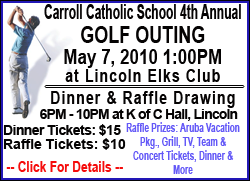 When the staff recently collected pledges for the United Way of Logan County, the total surpassed the amount of money they receive from United Way. When asked about that, Frioli again gave credit to the staff, saying, "We do as much as we can to help the community."
And that spirit of being involved in the community is now at work at the rehab center as clients become involved in outside activities.
Speaking of a new volunteer program that brings clients out into the community to help, Frioli gave credit to staff. "I try not to stymie their creativity," he said. "We never want to miss out on the chance to create opportunities for other people."
Recently two employees created the volunteer program, which takes clients into the community, painting park benches, straightening shelves at secondhand stores, cleaning at day cares and serving potlucks at The Oasis senior center. Twice clients collected money for Salvation Army's relief efforts in Haiti. Logan County Animal Control initially wanted rehab clients to come and help with animal care tasks, but found that the animals enjoyed the TLC the clients provided so much that the staff hurries to have everything done before the clients arrive so they can be free to love and socialize with the animals.
The improvements that Logan-Mason Rehab makes in the quality of life for their clients are evident in the contagious spirit of the building. Without LMRC, many clients would have difficulty completing the simplest tasks related to daily living. Most would never have dreamed of achieving employment or being able to give back to the community through service and volunteering.
LMRC sits quietly on Postville Drive weaving a web of unseen connections through Lincoln. Clients take the skills and positive attitude gained from the program into the community and positively affect their own families, the businesses they work and volunteer for, and all the people they come into contact with every day.
Behind the doors at Logan-Mason Rehabilitation Center is a group of special people helping another group of special people, and their stories deserve to be told. That is why Gene Frioli, the staff at Logan-Mason Rehab and the clients deserve to be our Personalities of the Week.
[By CANDRA LANDERS; LDN]