The rebound in Asia followed through into the European open with the FTSE 100 index of leading British shares up 25.58 points, or 0.5 percent, at 5,646.01 while Germany's DAX rose 37.83 points, or 0.6 percent, to 6,008.82. The CAC-40 in France was 16.74 points, or 0.4 percent, higher at 3,955.69.
Wall Street was also poised to advance at the open -- Dow futures were up 30 points, or 0.3 percent, at 10,654 while the broader Standard & Poor's 500 futures rose 3.1 points, or 0.3 percent, to 1,157.90.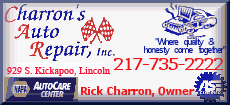 On Tuesday, U.S. stocks ended strongly after the U.S. Federal Reserve repeated its comment that super-low interest rates were merited for "an extended period" even though it painted a more optimistic assessment of the U.S. economy -- it noted that the labor market was "stabilizing" and that business spending was rising "significantly."
At the moment, the consensus in the markets is that the Fed will raise its benchmark funds rate from the current range of 0-0.25 percent around the third quarter of this year.
Kit Juckes, chief economist at ECU Group, thinks that's a stretch.
"At the current pace of word-change in Fed policy statements, Q3 2011 seems more realistic," said Juckes.
Following the Fed's announcement, the Bank of Japan moved to expand easy credit to keep the country's recovery on track and fight deflation, doubling the amount available under its short-term lending program to 20 trillion yen ($221 billion) from 10 trillion yen. It also held its interest rate at a super low 0.1 percent.
"The Fed and the Bank of Japan have made their commitment to easy money clear again and equity markets are moving higher," said ECU Group's Juckes.
In the wake of the Bank of Japan announcement, Tokyo's Nikkei 225 stock average rose 125.27 points, or 1.2 percent, to 10,846.98. Elsewhere in Asia, Hong Kong's market jumped 361.56 points, or 1.7 percent, to 21,384.49 and South Korea's Kospi was higher by 34.85, or 2.1 percent, at 1,682.86.