Premier Wen Jiabao warned Sunday that inflation will be a key challenge as Beijing tries to keep a recovery on track. Inflation rose to 2.7 percent in February, near the government's official cap of 3 percent for the year.
"China's macro stance needs to be tighter than it was in 2009," World Bank economist Louis Kuijs told a news conference where the bank released a quarterly report on Chinese economic conditions.
Analysts expect Beijing to raise interest rates soon as it eases off its stimulus after growth rebounded to 10.7 percent in the final quarter of 2009. But authorities say easy credit will continue because the global outlook is uncertain.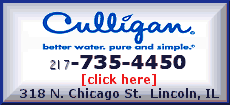 Inflation "is on course to be significant" and the government also needs to control the risk of a bubble in real estate prices, the World Bank said.
"Inflation will not be taking off in a major way, but we do observe other macro economic risks that are in part an outcome of the stimulus," Kuijs said.
He cited rapid rises in real estate prices and growing debt for the investment arms of local governments.
A deputy central bank government warned last week that local governments could cause problems for Chinese banks if financing platforms set up to invest in real estate and infrastructure projects cannot repay their heavy borrowing.
"The flow of new lending to the platforms needs to be contained and local government revenues need to become less dependent on land transaction revenues," the bank said.
Still, the bank gave an upbeat overall outlook for 2010, saying trade and household consumption should grow strongly as the stimulus winds down.
"We feel comfortable upgrading our forecast and we now foresee about 9.5 percent GDP growth this year," Kuijs said.
Wen, the country's top economic official, said Sunday the combination of inflation, the rich-poor income gap and corruption could threaten communist rule if left untended.
"These will be strong enough to affect our social stability and even the stability of state power," the premier said.