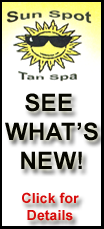 In testimony prepared for a House hearing on Wednesday obtained by The Associated Press, Bernanke argued that the Fed factors in information it gets from its role as a regulator into its decisions on interest rates. And, Bernanke said its banking duties give the Fed insights into the health of the entire banking system.
"The insights provided by our role in supervising a range of banks, including community banks, significantly increases our effectiveness in making monetary policy and fostering financial stability," Bernanke said in his prepared remarks to the House Financial Services Committee.
Bernanke's testimony comes as the Fed faces a significant shift in its supervisory duties.
In his effort to overhaul the nation's financial regulatory structure, Senate Banking Committee Chairman Christopher Dodd, D-Conn. has offered legislation that would strip the Fed of its power to supervise state-chartered banks and bank holding companies with assets of less than $50 billion.
That would leave the Fed with 35 of the biggest bank holding companies under its supervision. Dodd's bill, however, would also give the Fed new powers to oversee nonbank financial firms that are so large and interconnected that their failure could pose a risk to the economy.
Such firms could include insurance giant American International Group Inc., or General Electric Co.'s GE Capital.
But with its narrower authority, the Fed's system of 12 regional banks could face profound changes. The Kansas City Federal Reserve Bank and the St. Louis Federal Reserve Bank, for instance, would have no banks under their supervision.