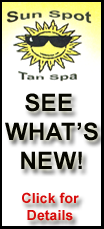 In a split decision, the Bank of Japan's policy board decided Wednesday to double the amount available under its short-term lending program to 20 trillion yen ($221 billion) from 10 trillion yen.
Introduced in December, the three-month loans at a fixed rate of 0.1 percent are intended to nourish credit flows and reduce longer-term interest rates.
The seven-member board voted unanimously to keep its key interest rate at a super lean 0.1 percent. In a statement, it pledged to maintain an "extremely accommodative financial environment" for the time being. The central bank has not changed the overnight call rate target since December 2008, when the policy board lowered it from 0.3 percent.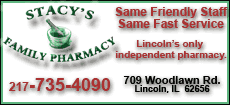 The central bank's expected move came amid growing political pressure to take stronger action to combat falling prices, which threaten to undermine Japan's patchy economic recovery.
"The Bank recognizes that it is a critical challenge for Japan's economy to overcome deflation and return to a sustainable growth path with price stability," the central bank said. "To this end, the Bank will continue to consistently make contributions as a central bank."
The world's second biggest economy grew at an annualized pace of 3.8 percent in the fourth quarter thanks to robust exports, but that has done little to bolster demand or wages at home. Japan's key consumer price index, which fell for the 11th straight month in January, is expected to keep declining for the next two years.
The troubling outlook separates Japan from growing economies elsewhere in Asia, where central banks are winding down stimulus measures and tightening monetary policy. Interests rates are rising in Australia and Malaysia, while central banks in China and India are reducing liquidity to control inflation.
Meanwhile, Japan struggles with a familiar foe. The country has battled periods of deflation since the "Lost Decade" in the 1990s. Lower prices may seem like a good thing, but it hamstrings economic growth by shrinking company profits, sparking wage cuts and causing consumers to postpone purchases. It also magnifies debt burdens.