The U.S. Federal Reserve on Tuesday kept a key lending rate at a historically low level, saying the economy is showing signs of improvement. However the Fed will eventually need to hike rates to fight rising prices as the economy expands. The Labor Department releases a report Wednesday on prices at the wholesale level.
Japan led overseas markes higher after its central bank kept a key interest rate at 0.1 percent and expanded money available through its short-term lending program.
The Labor Department's Producer Price Index likely fell 0.2 percent in February, according to economists polled by Thomson Reuters. The drop in prices was likely tied to a fall in fuel and food costs.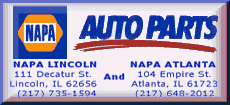 Excluding volatile food and fuel prices, wholesale inflation likely remained in check, rising 0.1 percent. The Producer Price Index report is scheduled to be released at 8:30 a.m. EDT.
The tame figures would back up the Fed's belief that inflation isn't a concern, which would allow it to maintain low lending rates. The Fed wants to keep rates low to encourage economic growth. Economic reports in recent months have shown the recovery has been slow and uneven. High unemployment still remains the biggest stumbling block to sustained growth.
As the economy recovers further, inflation will eventually become a concern. That will force the Fed to raise rates. But the Fed doesn't want to be forced into raising rates too soon and upending a rebound.
Ahead of the opening bell, Dow Jones industrial average futures rose 37, or 0.4 percent, to 10,661. Standard & Poor's 500 index futures rose 4.20, or 0.4 percent, to 1,159.00, while Nasdaq 100 index futures rose 4.00, or 0.2 percent, to 1,932.50.