C
leveland Clinic cardiology chief Dr. Steven Nissen criticized the American Heart Association and the American College of Cardiology in a speech at the college's annual scientific conference on Tuesday.
Industry influence has been a growing concern, especially its funding of education programs for doctors. Some high-profile scandals have drawn attention to a problem that some doctors believe has been exaggerated to demonize companies that take big financial risks to develop drugs.
While citing examples in his speech, though, Nissen mistakenly said the Heart Association had a financial relationship with Coca-Cola. He said that tie influenced association statements that a tax on sugar-sweetened beverages needed more study, and that the findings of a study linking soda consumption to obesity were not conclusive.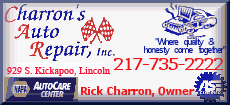 The reason for the association's stance, Nissen said, was Diet Coke's involvement in the association's red dress campaign to raise awareness of heart disease among women.
"Our societies have been bought, and it's time to draw the line," Nissen said. "When you take the money, you better accept the taint that goes with it."
Trouble is, Nissen had the wrong red dress. The campaign he cited actually was between Diet Coke and the U.S. government to promote a National Heart, Lung and Blood Institute campaign.
The Heart Association's Go Red for Women campaign also uses a red dress, but has no relationship with Coke, and the national association takes no money from the company, said the association's president, Baylor University cardiologist Dr. Clyde Yancy.